I decided to return to Japan this year with my wife Hilary and five Koi friends but few, apart from the staff of the Grand Hotel in Nagaoka, knew I had planned to make the trip.
The purpose of the visit was really to meet up again with old friends and of course to check out the Koi harvests
We arrived at the hotel late afternoon on the 16th. October to discover that the beautiful hotel garden area had been purchased by the local government who were now building a huge new city hall on the old garden area and this was now the view from our bedroom.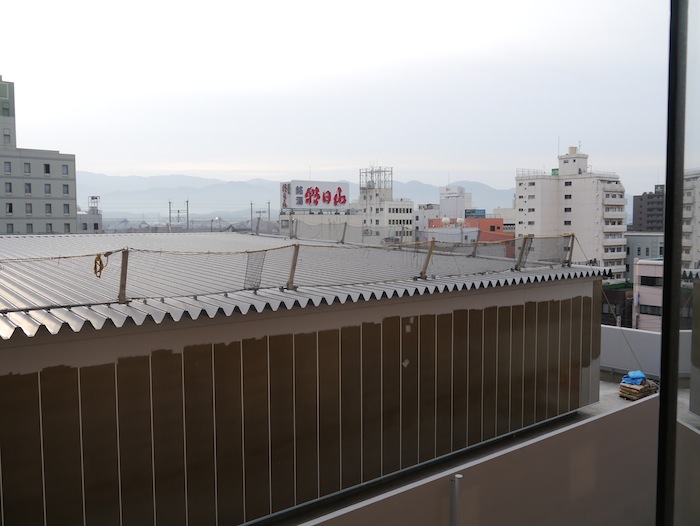 Whether or not the removal of that garden is good or otherwise I don't really know but I do recall trying to stand on those grounds in 2007 when they were moving beneath our feet with the aftershocks of the earthquake and the tall buildings all around us were swaying as though they were made of rubber.
It was almost dark when we collected our car and as Andy our driver for the trip had never been here before I decided it would be best to throw him in at the deep end by driving through the mountainsides at night!
We made our first stop outside the Shintaro residence in Mushigame where Susan and Marco knocked on the door and pretended to be lost whilst I hid behind our car. The look on his face after first seeing Hilary and then myself was priceless but when his wife Hiromi and Hilary met there were real tears of joy visible. We stayed for cups of tea and then did the same kind of thing at Torazo and then to the Hasegawa home in Ojiya.
By the end of the first day my secret visit was no longer a secret at all!
The main harvests for larger sizes were yet to be made but many breeders had already harvested nisai and sansai like these high quality nisai seen at Shintaro.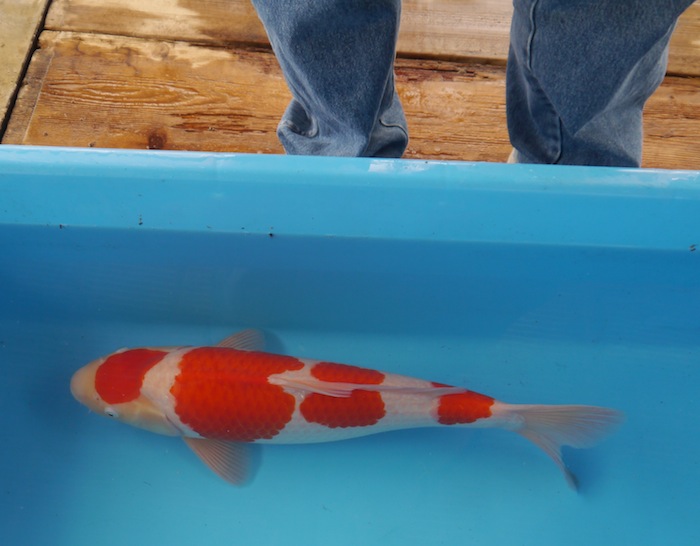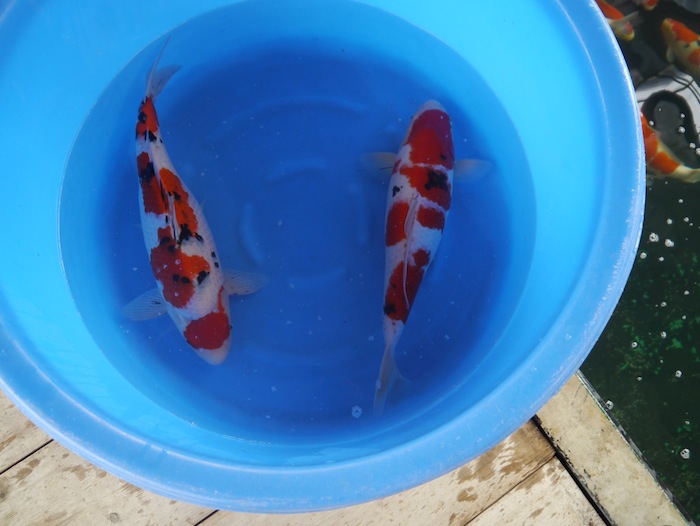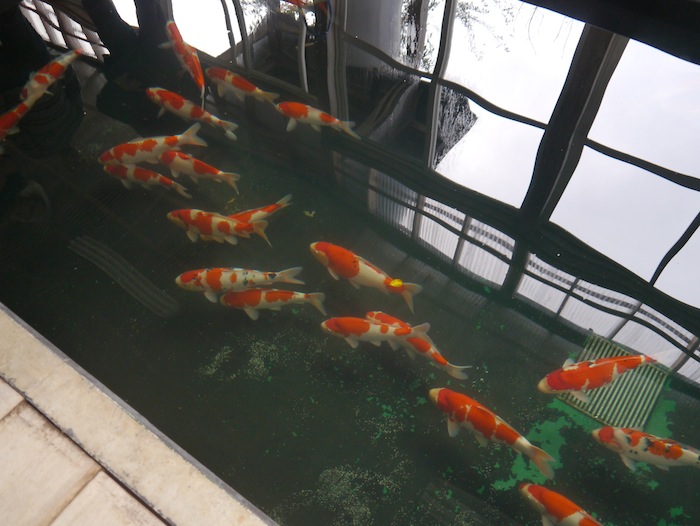 Of course there were also many general grade nisai for sale like these at Yagenji where price is reduced substantially for volume purchases.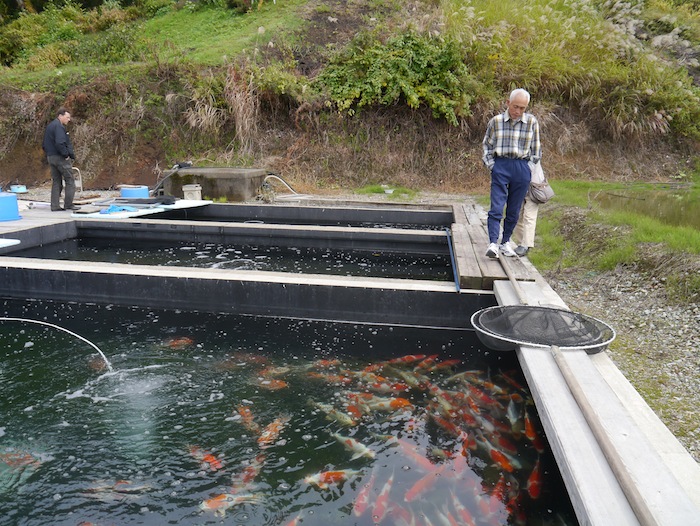 The indoor house at Yagenji held some beautiful nisai and larger sizes.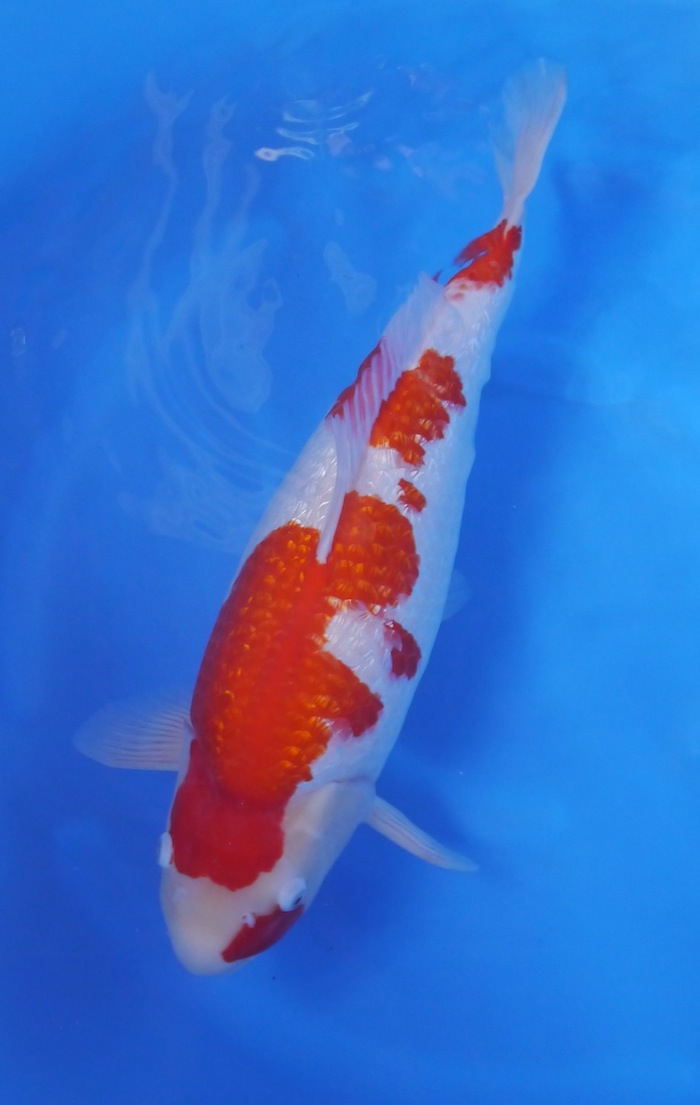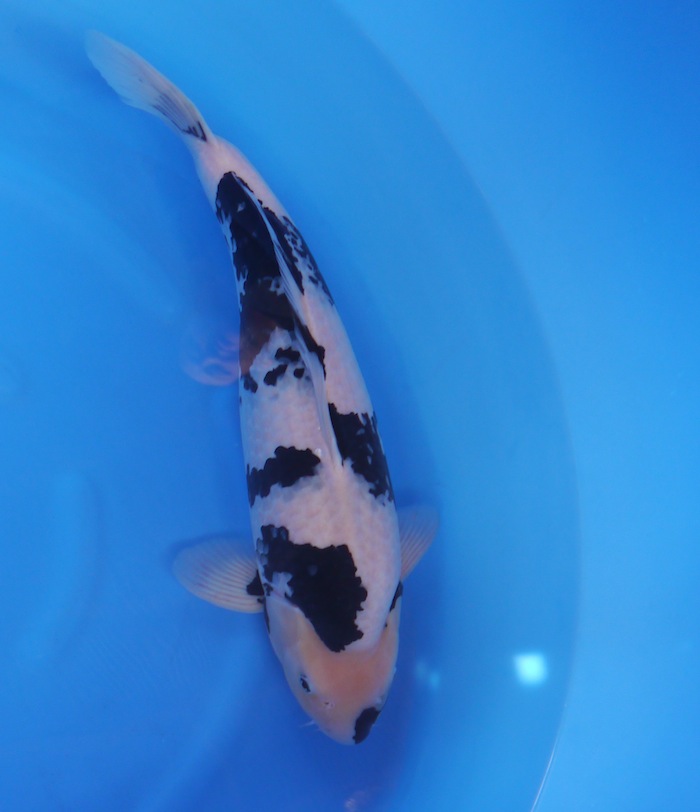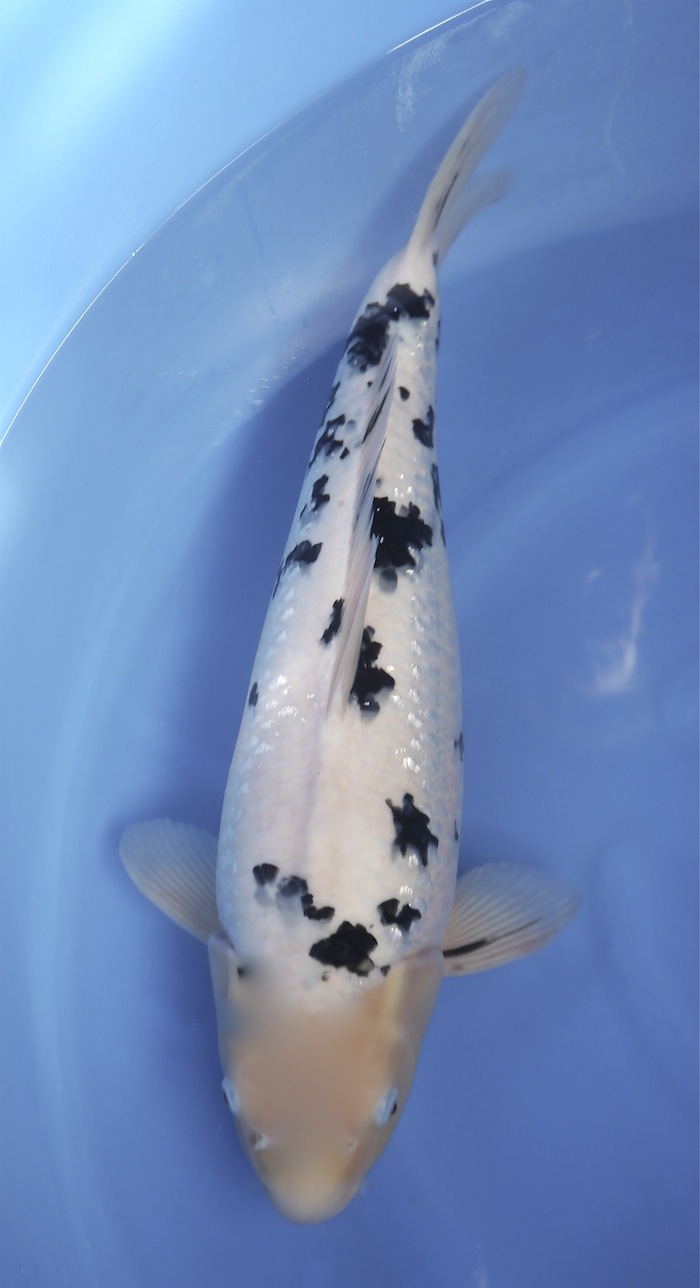 Bearing in mind that our friends had never visited the area before it was important to show them as much as possible especially as the green trees were beginning to change to autumn colours.
Fukushoji temple, Koguriyama.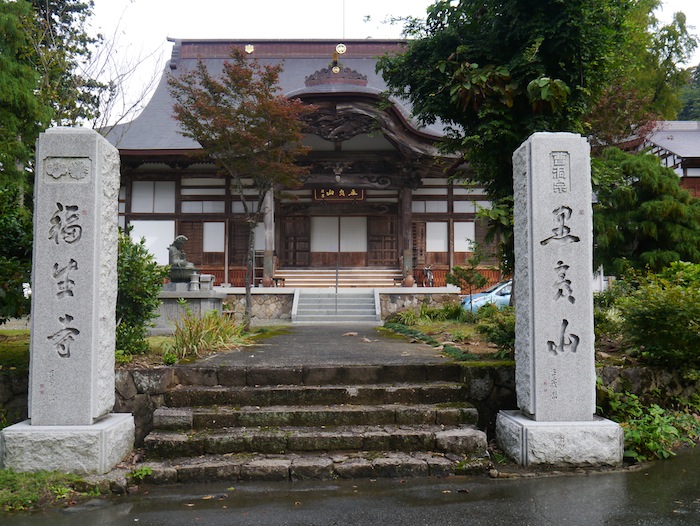 Watch out for the bears….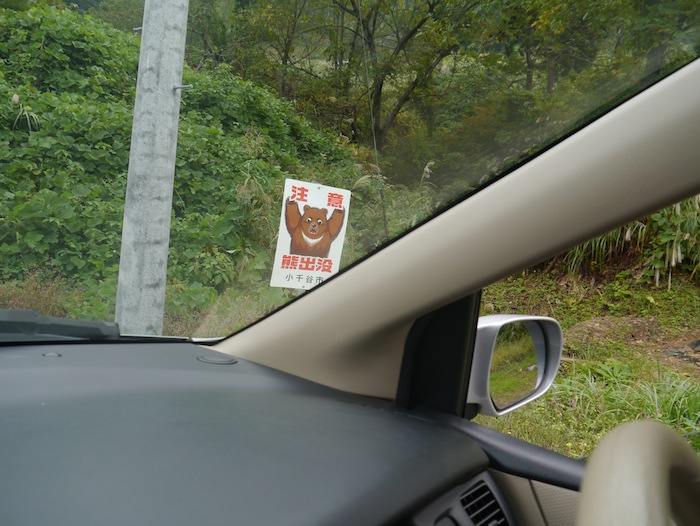 The monument to commemorate the birthplace of Nishikigoi, Takezawa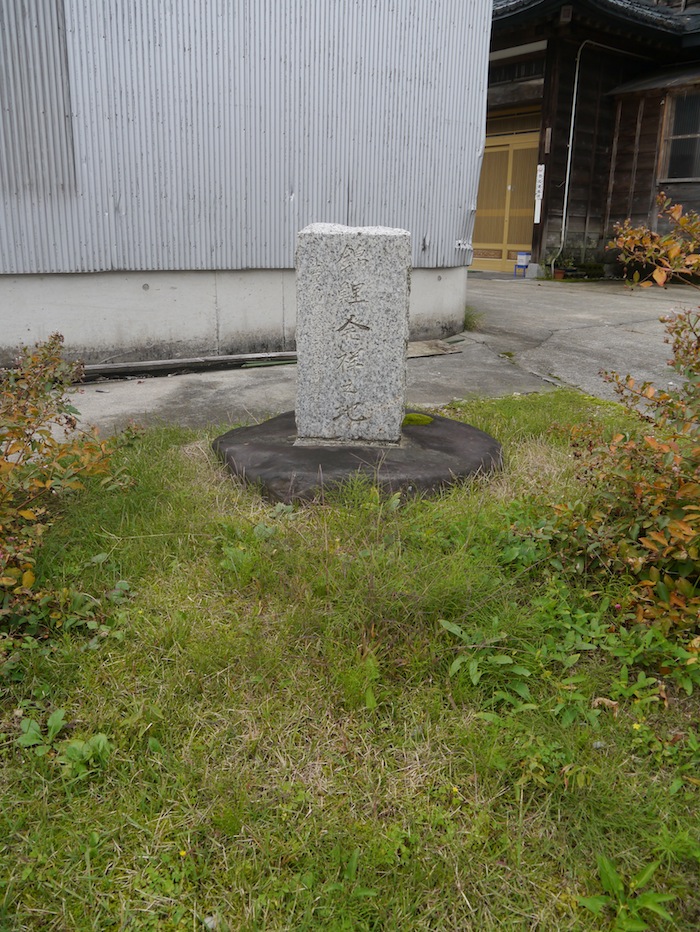 Watch out for the bulls…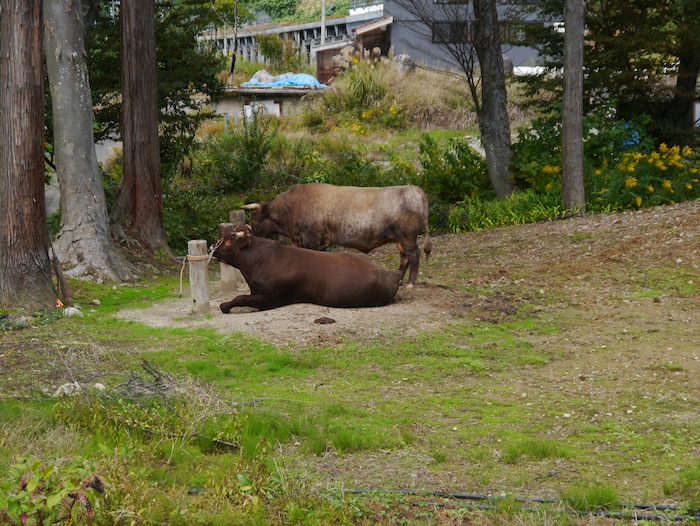 Watch out for the road!!!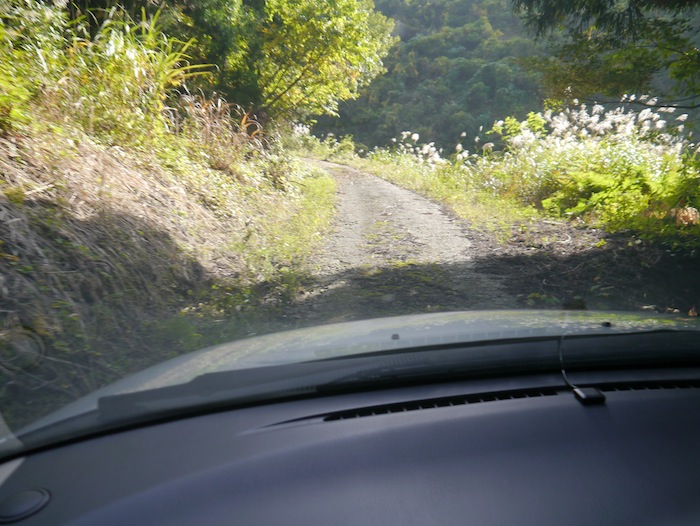 The same old mystique is still there for me no matter how many times I return to the area. Over many years I have visited all parts of Japan to buy Koi but there's no doubt in my mind that Yamakoshi in October has it all – mystery, history, authenticity, beauty, wonder and a great sense of freedom that surrounds it all.
In the 34 years I have been visiting the area, Nagaoka and Ojiya cities have changed beyond recognition but the only big changes to Yamakoshi are good roads; road signs in English and Koi signs in English. Apart from this, the villages look just the same as they have always looked.
As to the Koi produced this year I can't recall ever seeing as many different varieties as I've witnessed on this visit.
Sansai Goshiki Showa at Miyako.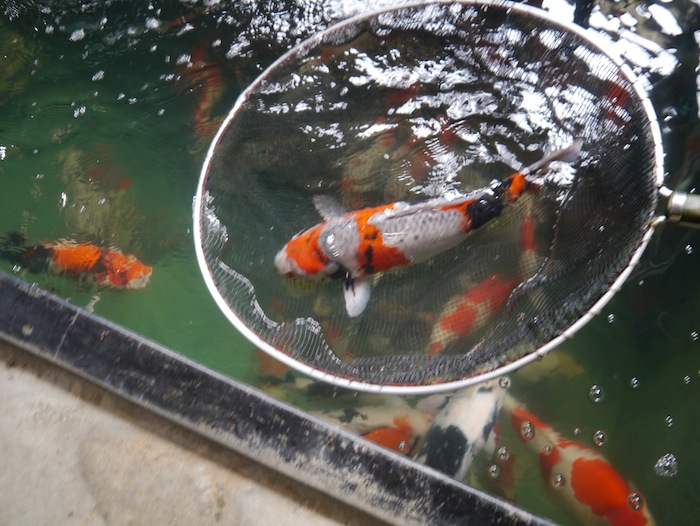 The Hansuke brothers, steeped in tradition…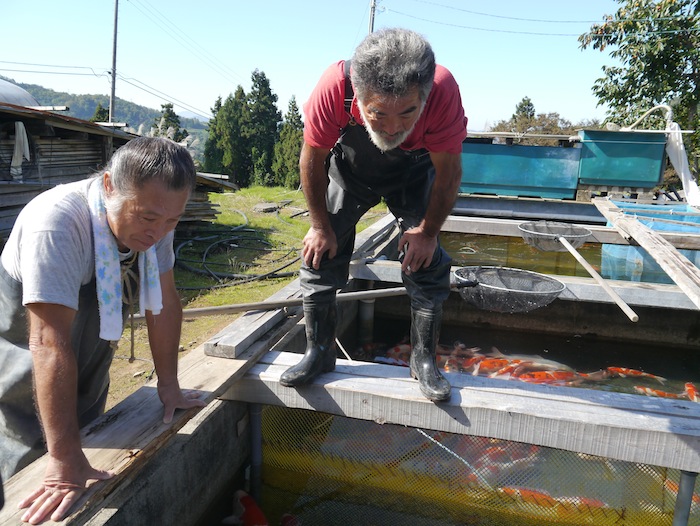 Hansuke Kohaku – white ground like porcelain.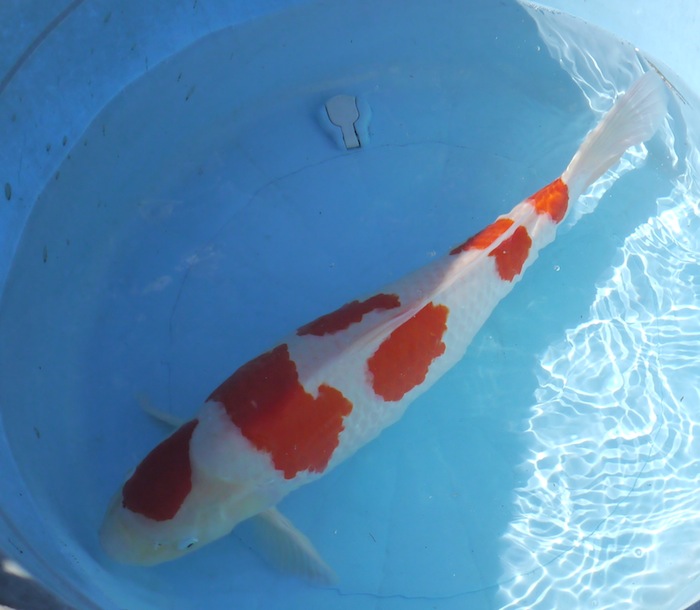 I doubt that this Kohaku would even reach 65cms but in it's size group at a show it would take some beating.
As always – some jaw-dropping Koi at Kazuto…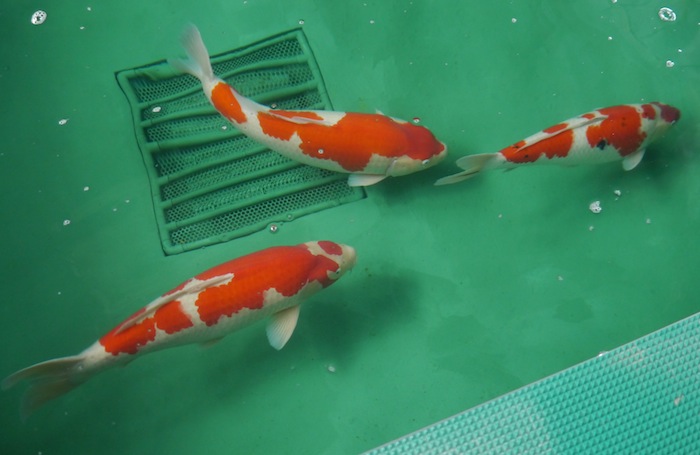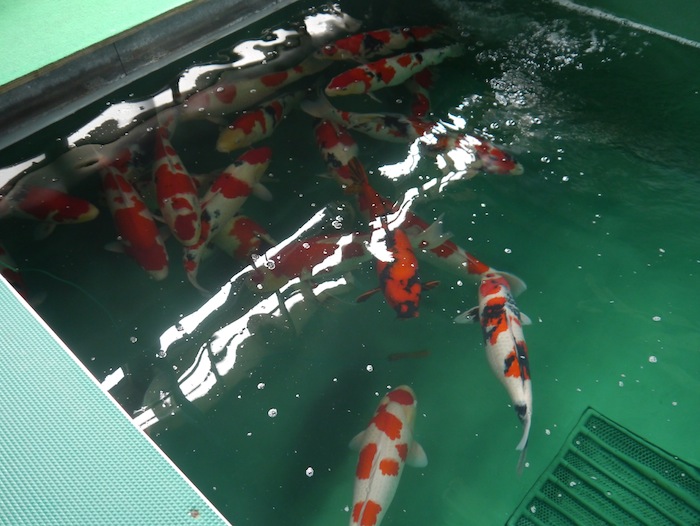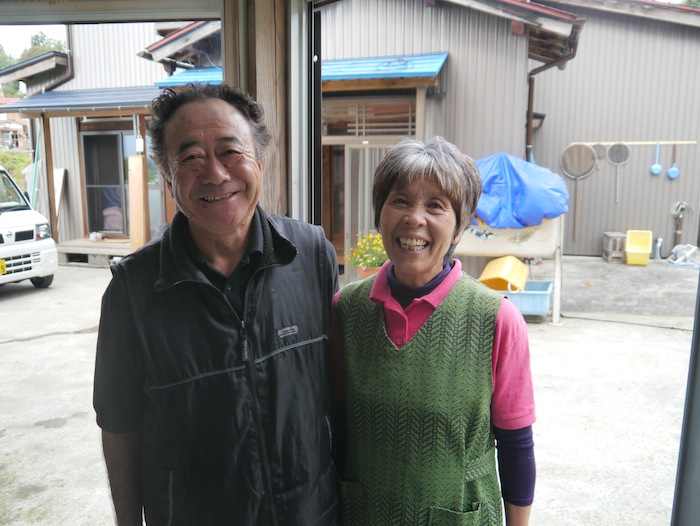 The Hasegawa residence.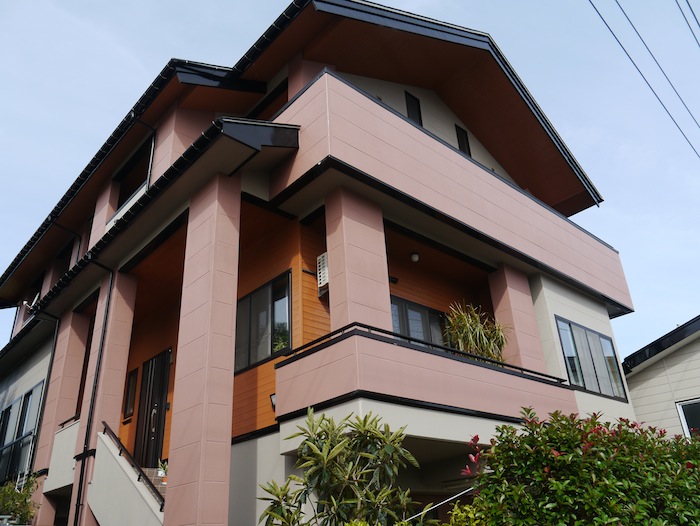 The indoor ponds at Hasegawa.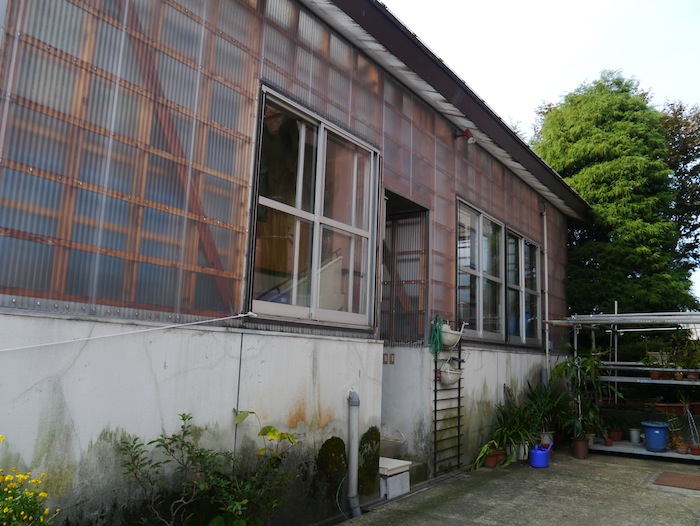 Nisai tateshita at Hasegawa.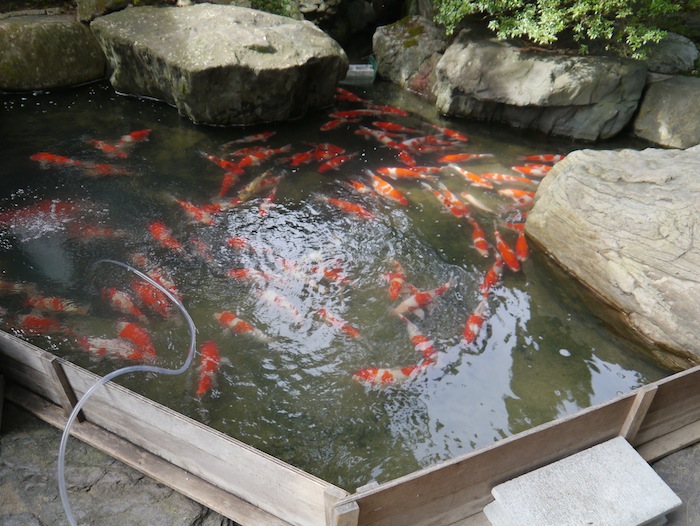 Seniichi Mano, owner of Izumiya was more than a little surprised to see me again and greeted me with his own nickname for me – 'The Pioneer'.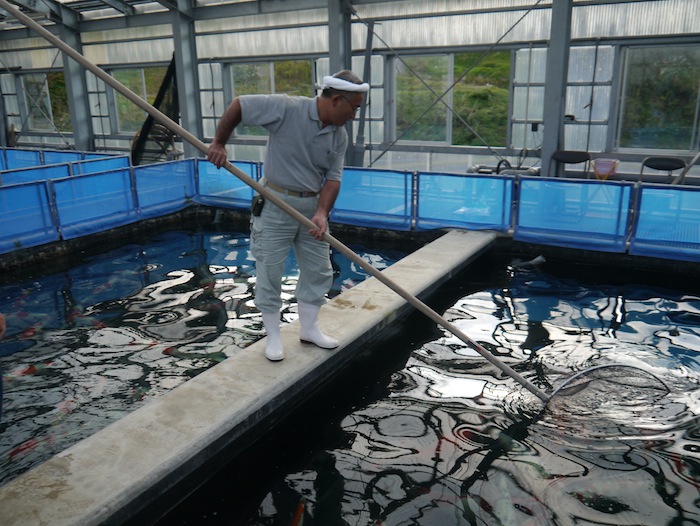 He then went to his home and returned with this photograph of me holding his baby son taken in 1988.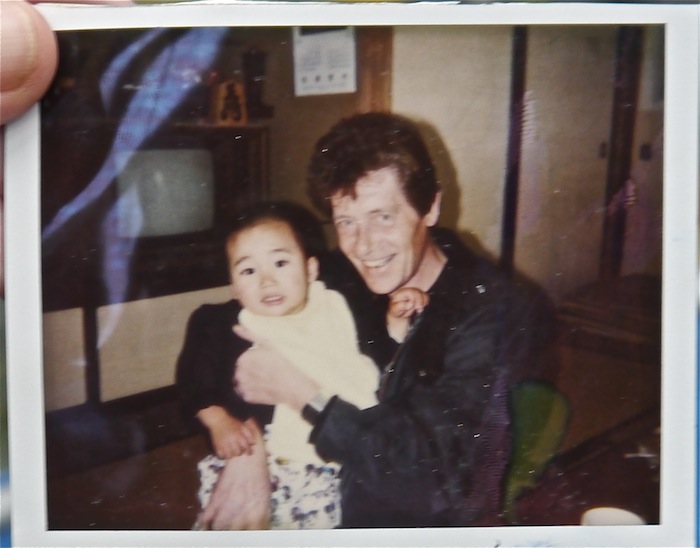 And here's the 'baby son' today!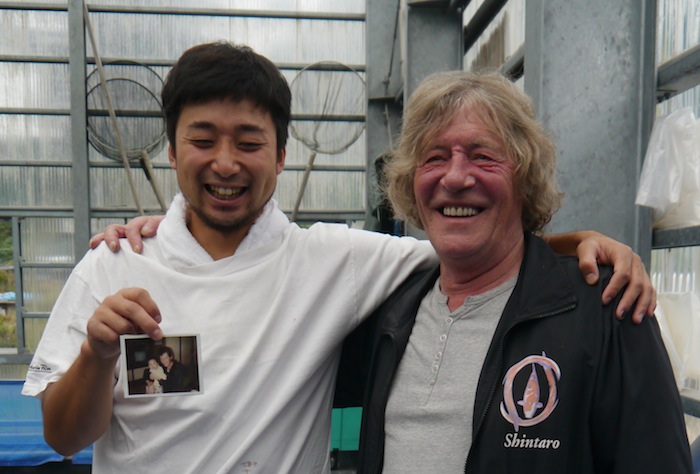 This is a genuine 76cms Jinbei Sanke produced by Izumiya.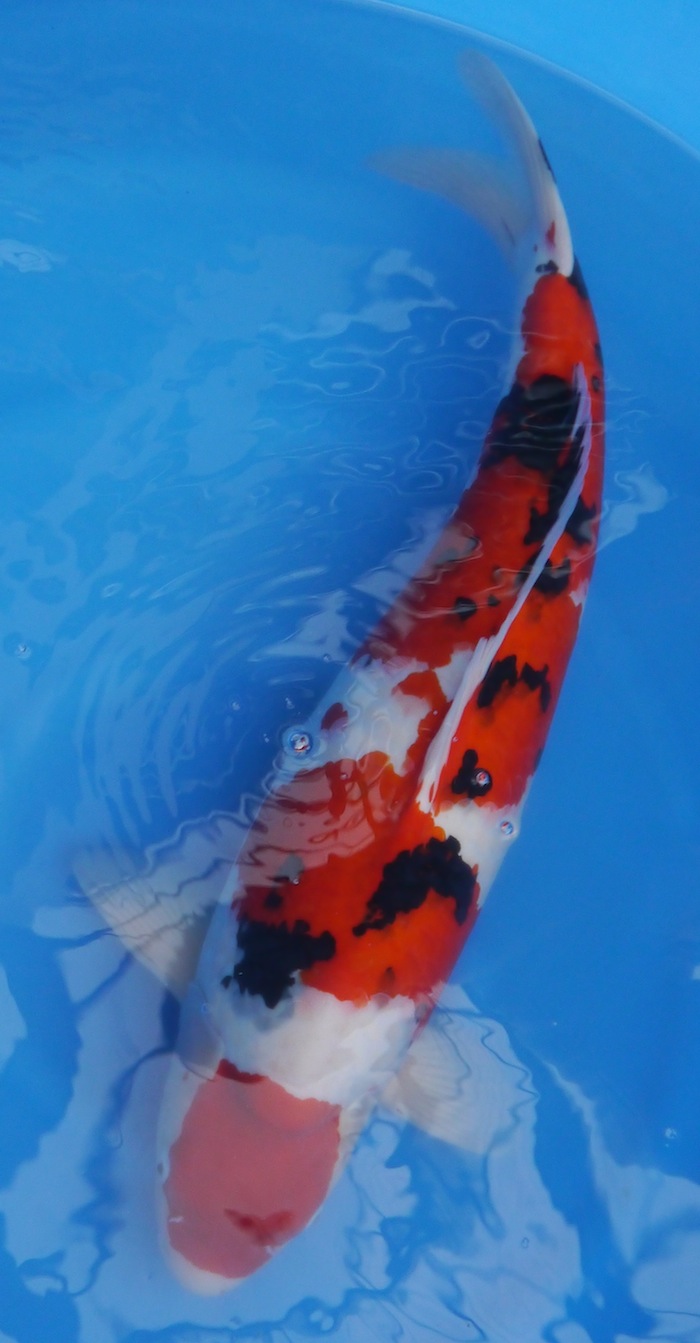 …………………………………………………………………………………………….
More to follow on Part Two, please click here to read.