Please be sure to check out Part One, Part Two, Part Three, Part Four, Part Five, Part Six, Part Seven, Part Eight of Yamakoshi Autumn 2011.
11/11/11
I have known Johan Leurs for some years now, Johan is an avid Koi keeper but he also produces a lavish Koi magazine in Holland simply named 'KOI'.
Johan contacted me before I left for Japan to say he would be in Yamakoshi around the same time that I would be there and he wished me to answer some questions regarding the early days I had experienced in the area that very few others will know.
The reason for this interview is that there will soon be the 100th edition of 'KOI' magazine but this will be a hardback BOOK rather than a magazine.
Here's an advertisement Johan has prepared for this book.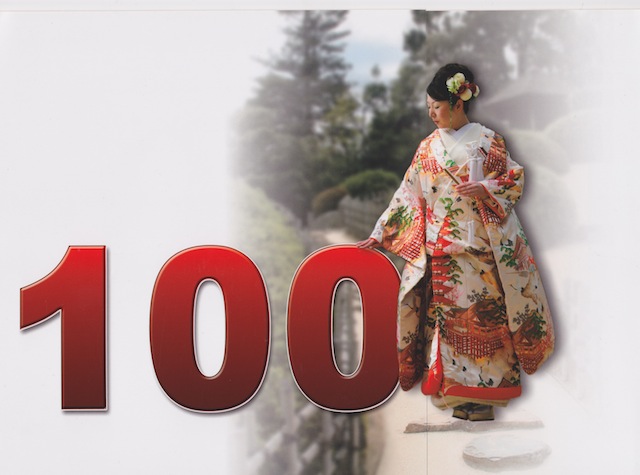 As you can see, Johan doesn't exactly 'skimp' on things – if it's going to be done then it's going to be done PROPERLY!
Anyway, we made some loose arrangements that we'd bump into each other somewhere in Yamakoshi and make final arrangements after that.
To be honest, after spending some days in the mountainsides I had forgotten all about this until we happened to be visiting a Koi show in Takezawa when another old chum tapped me on the shoulder and mentioned that Johan was also there attending the same show.
My other old chum was none other than Martin Symmonds who has lived in Ojiya for some years now and operates JKX – Japan Koi Export.
It turned out that Martin had also been asked to contribute to the 100th edition as had another friend Michel Capot who also lives in Ojiya operating as an agent for overseas Koi visitors.
The idea of wasting valuable time in giving the interview to Johan didn't sound so tempting to me but just as Martin pointed my eyes over to Johan, some distance away from me, I noticed a VERY good reason for me to waste my valuable time…….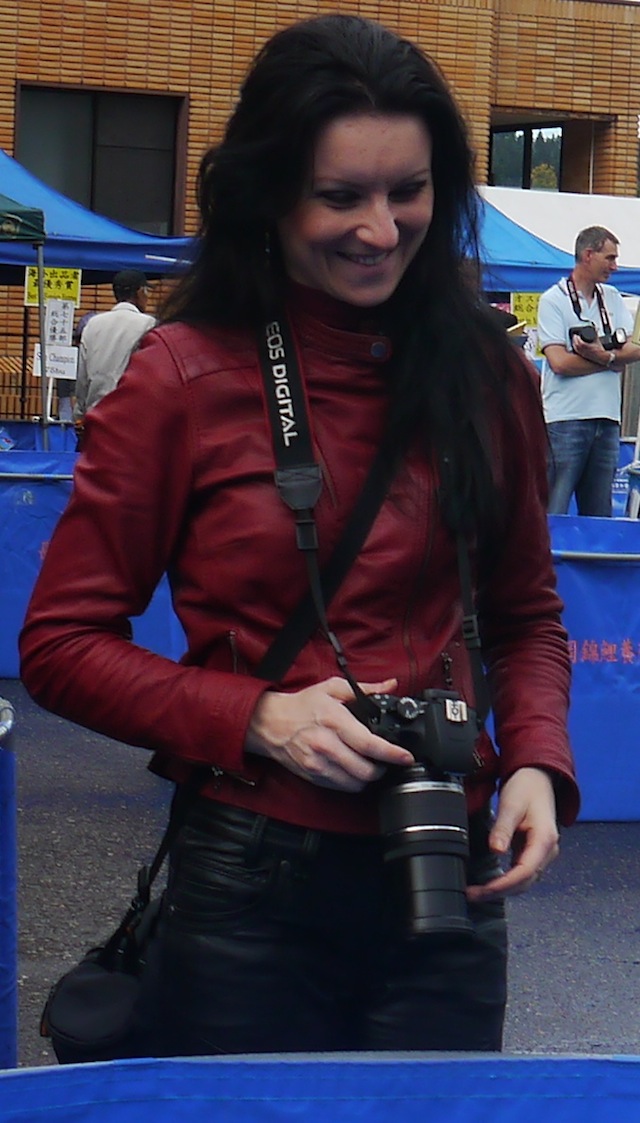 This is another Koi enthusiast named Dominique who came over with Johan but I could tell by her face that she was a little 'confused' with all the magic of Yamakoshi.
A maiden in distress?
Of course, as a true gentleman, I offered my services to carry out the interview immediately at any venue and at any time, providing, of course, that Dominique would also be there to learn more about this wonderful hobby.
Back to reality Waddy…….
The three-hour interview was carried out and recorded in the restaurant of the Grand Hotel in the presence of Johan, Martin, Dominique, Susan, Marco, Andy and Hilary.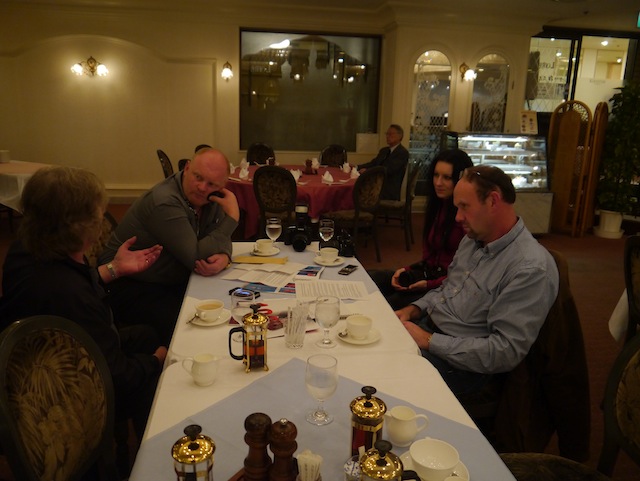 Johan had prepared pages of questions to ask me about the early days in Yamakoshi but when I started to answer some of the questions, other experiences followed which led to many other questions and many other experiences from those times.
Only minutes after the interview had started, all the pages of questions prepared by Johan were thrown out of the window!
At the end of it all I think it was Martin, a very seasoned Koi person, who got the most from my replies and the stories.
Of course, it was all the gospel truth but hard for many to grasp, thankfully Martin had also heard similar tales from others.
Johan has a hell of a job ahead of him to translate all this into Dutch, and then there are also the interviews given by Martin and Michel for Johan to translate.
I reckon this 100th edition book will be well worth a read.
Martin, Waddy & Johan.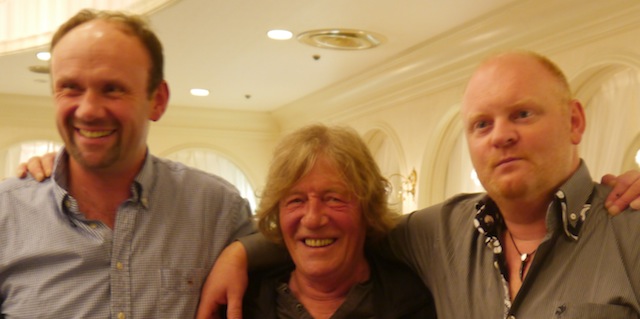 I prefer this shot….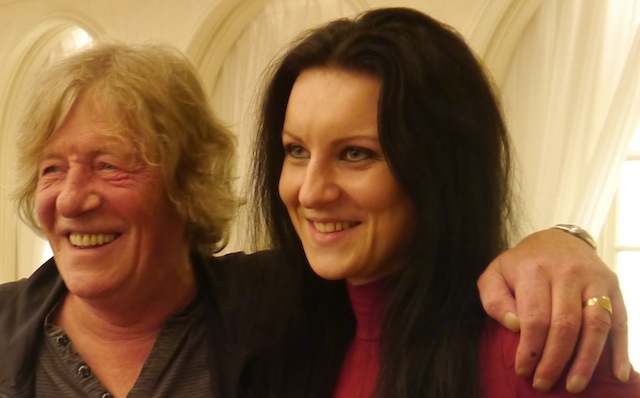 I wonder if I should fly over and ask Dominique to personally translate it back to English for me to share with you all?
More soon, after I've cooled down………