Please be sure to check out Part One, Part Two, Part Three of Yamakoshi Autumn 2011.
5/11/11
I do confess that one major reason for my return to Japan was the chance to meet up again with Toshio Sakai, the man responsible for around 70% of the knowledge I've accumulated over the years.
The full story of our relationship can be read in an article on www.koikichi.com under the title of 'Matsunosuke Musings'.
Although Toshio's Koi outlet is many miles away in Yamanashi ken, he grows his finest stocks in his mud ponds in Yamakoshi and I guessed he'd be making his harvests on the 22nd. October.
He stays with his brother Toshiyuki who owns Yamamatsu when he comes to Niigata so we kept passing by Yamamatsu every day to check but there were no signs to say he'd arrived yet.
We checked again on the 21st. to find his daughter Miwa there who looked visibly surprised to see me there.
We shook hands and I asked her if she knew where her father was?
She nodded to say he had taken his guests for lunch in the restaurant in the village, I told her I knew where it was so I gave directions to Andy and we drove away.
Unbeknown to me, whilst we were driving the short distance to the restaurant, Miwa had telephoned her father to say we were on our way to meet him.
As we drove up the road there was Toshio standing in the middle of the road with legs wide apart and both arms in the air!
Thankfully someone took this before we hugged each other.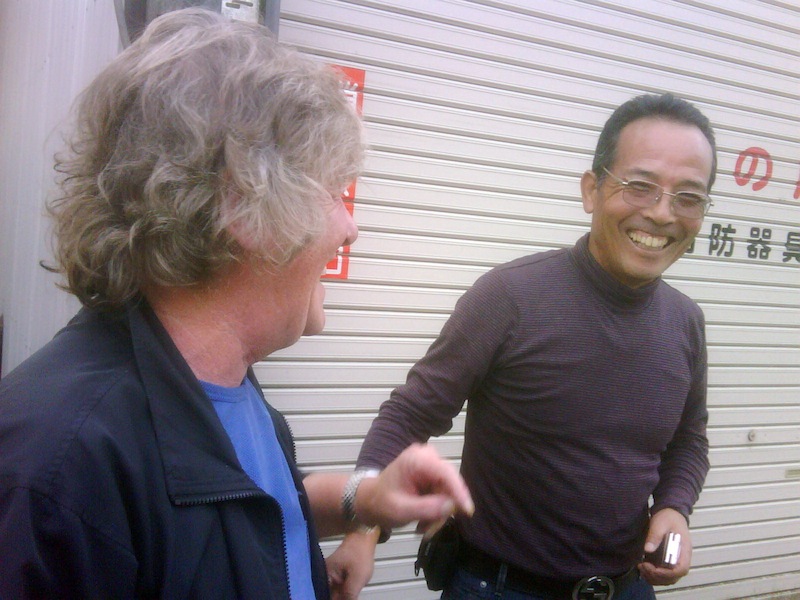 It was extremely emotional for both of us as he ushered us all into the restaurant and I confess I was lost for words and in no condition to eat, drink or hold a camera as years of memories came flooding back to each of us.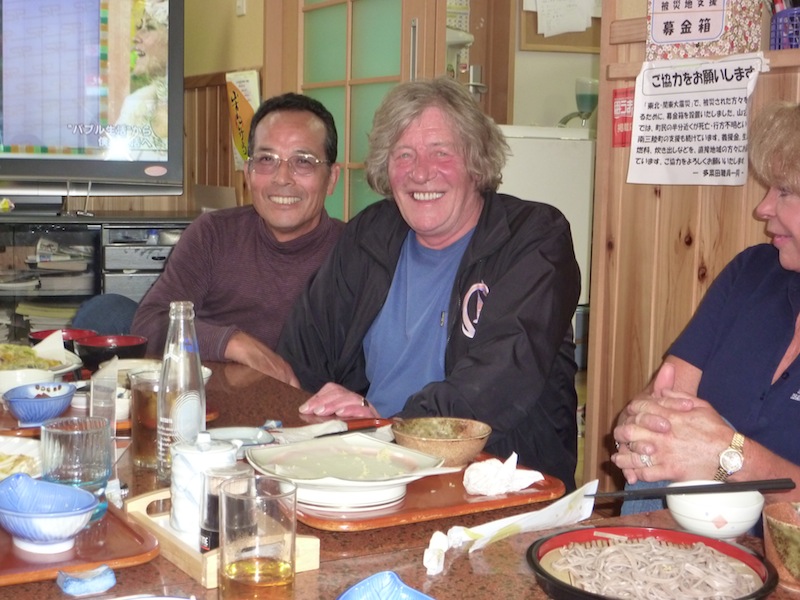 I can't really recall what took place or how long we stayed there; all I remembered was to be at Yamamatsu the next morning at 8.00 to follow everyone to the mud ponds and watch the harvests.
The young guy behind Toshio is his son Toshi and the lady to the far right is Agnes Kan who speaks perfect English and translates for Toshio when required.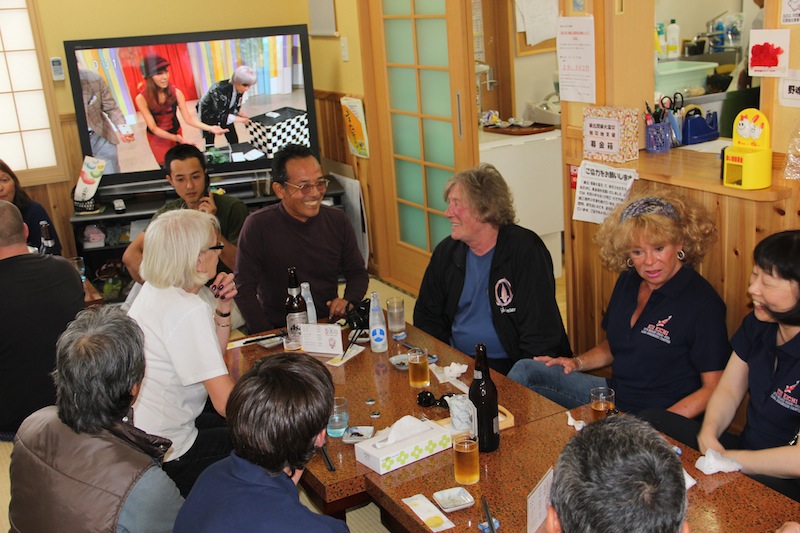 At Nomole that evening we all promised faithfully to get to sleep early that night and make an early start the following morning and we did get there on time but never managed to get to sleep early!
There we were in Nomole, Louis, Sharon, Marco, Andy, Susan, Hilary and myself all discussing 'The Man'!
8.00 sharp at Yamamatsu greeted by a drizzly day, the guy in the blue jacket is Igarashi Hiromi – he's Toshio's right hand man and a brilliant Koi breeder to boot – I gave him the nickname of 'Stallone' many years back.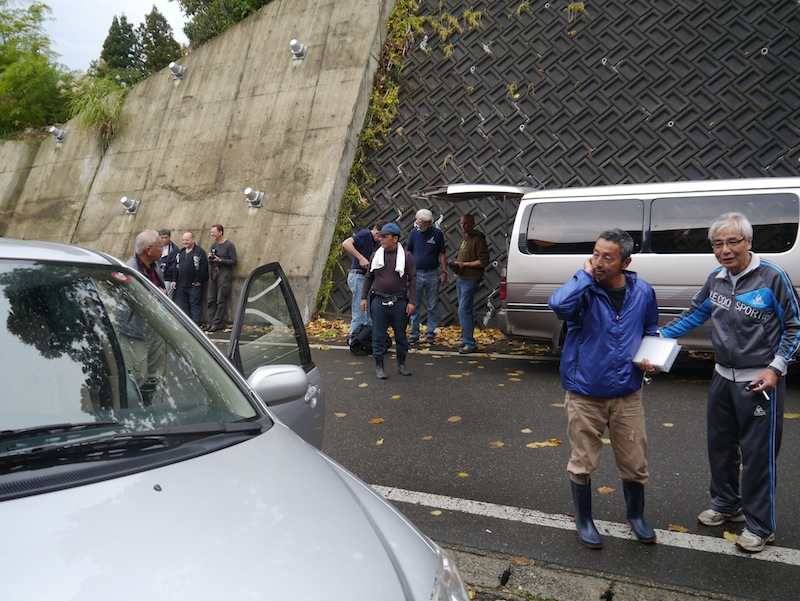 The two ponds to be harvested are geographically only a quarter of a mile away by a narrow-wheeled truck but for larger vehicles it means an eight-mile drive.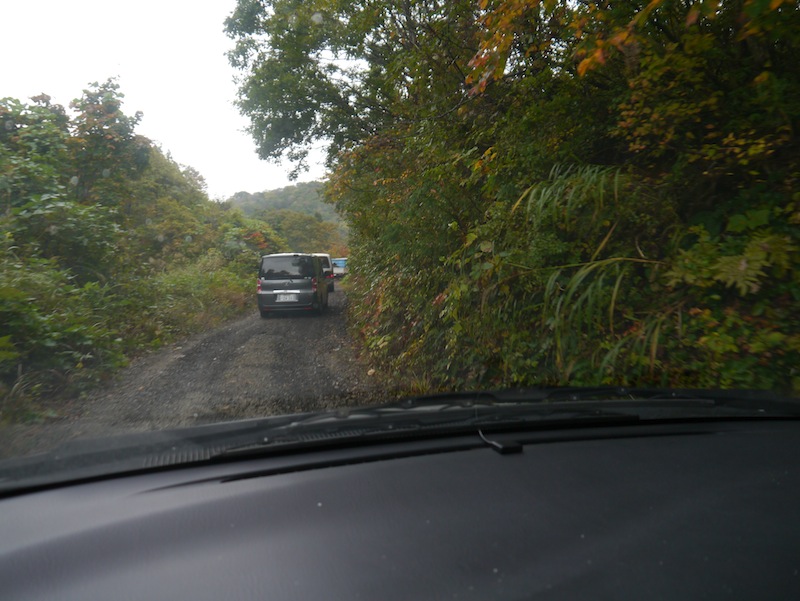 Here's some of the party walking up to the main pond.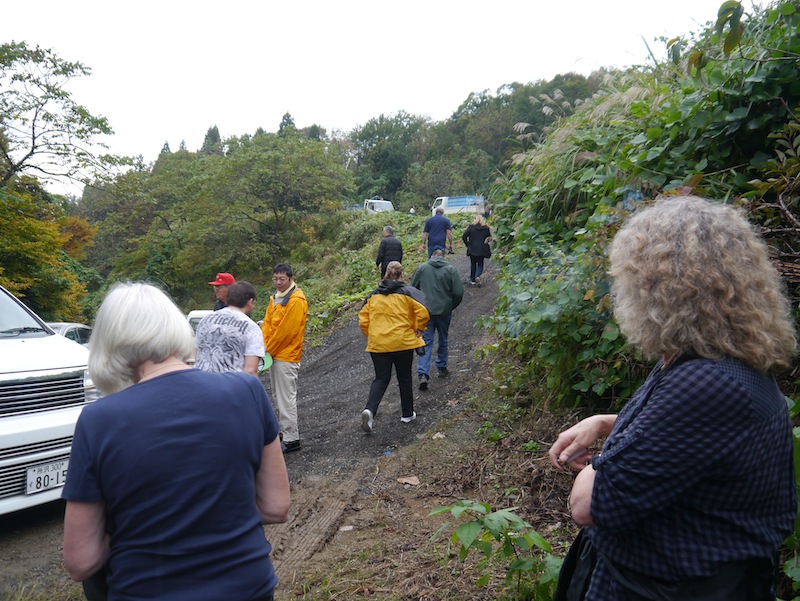 The pond had been partially drained each day for the past five days in order to lower the water level sufficiently to make the harvest. I know many will have seen these type of shots before but this was a first for all in our party apart from Hil and myself and actually being there is different from watching by photos or video.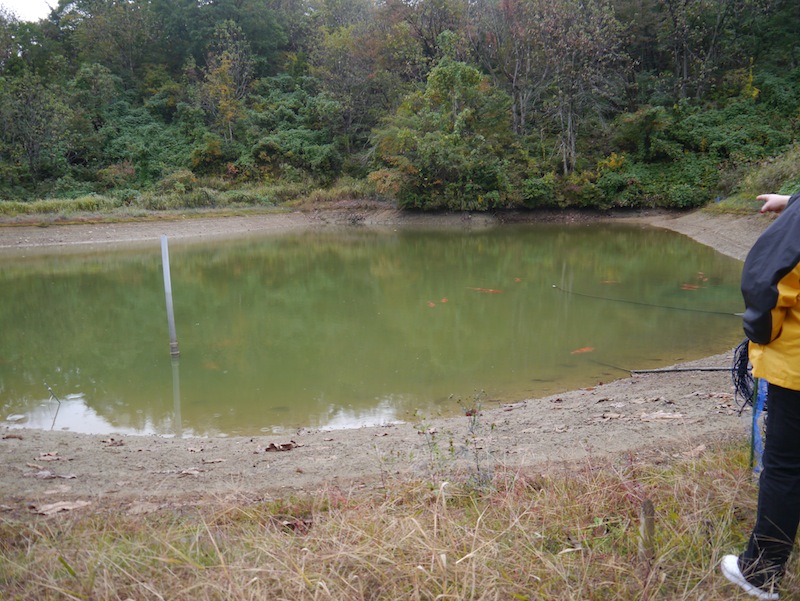 Toshiyuki is on the bank of the pond holding one end of the net, it took around 15 minutes to be able to step inside the net and commence lifting the Koi out.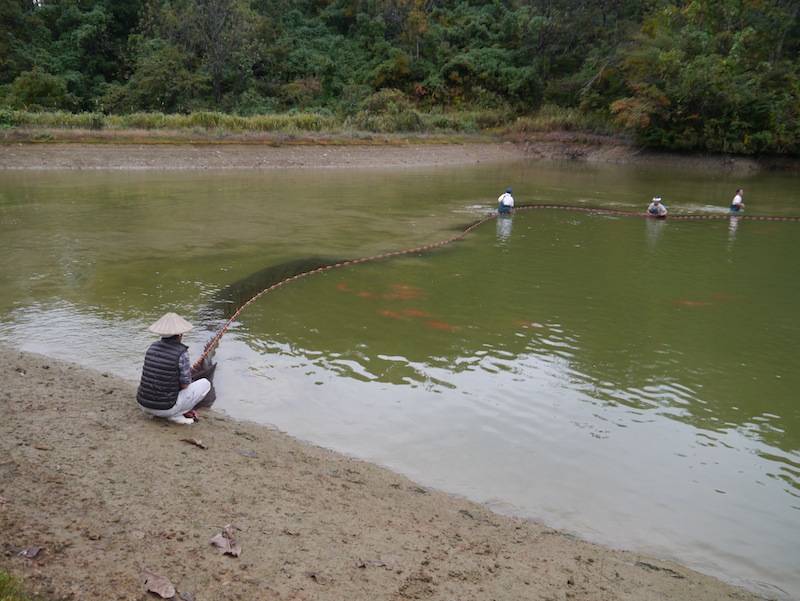 The spectators lined up and Agnes took best position for the photos.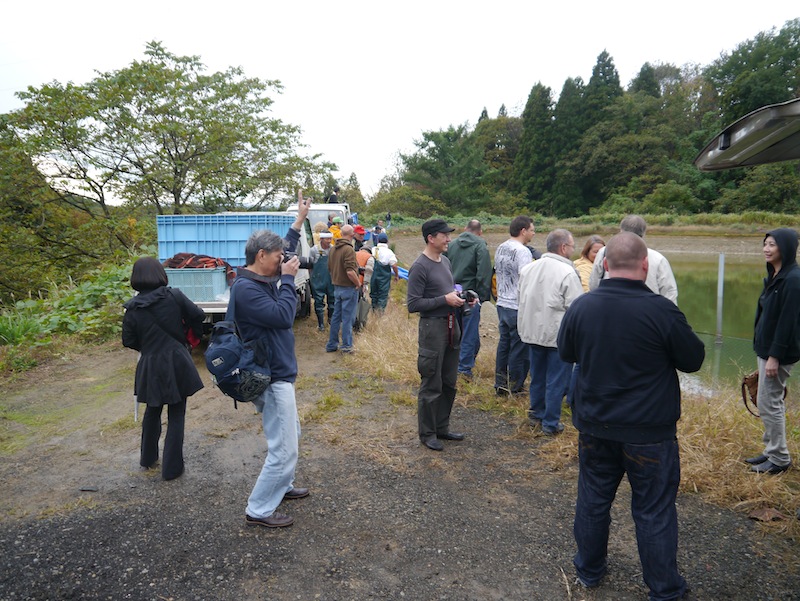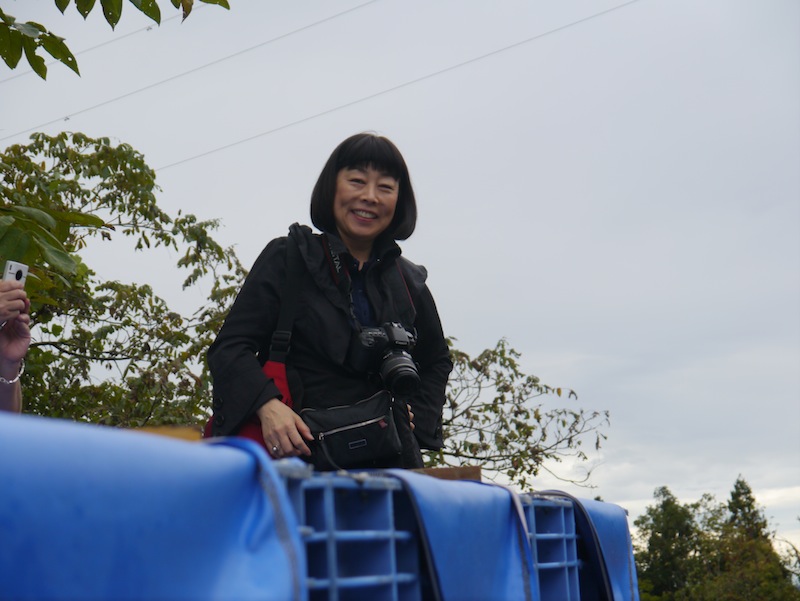 And then the fun started…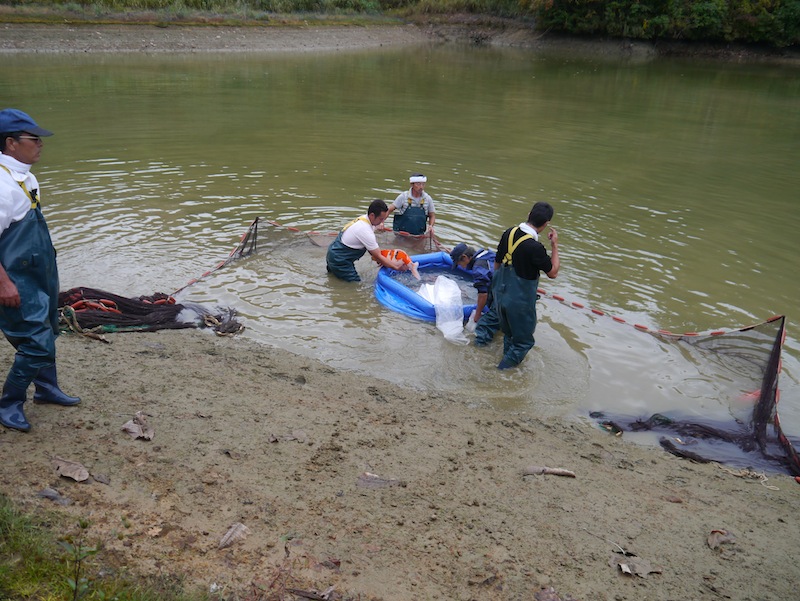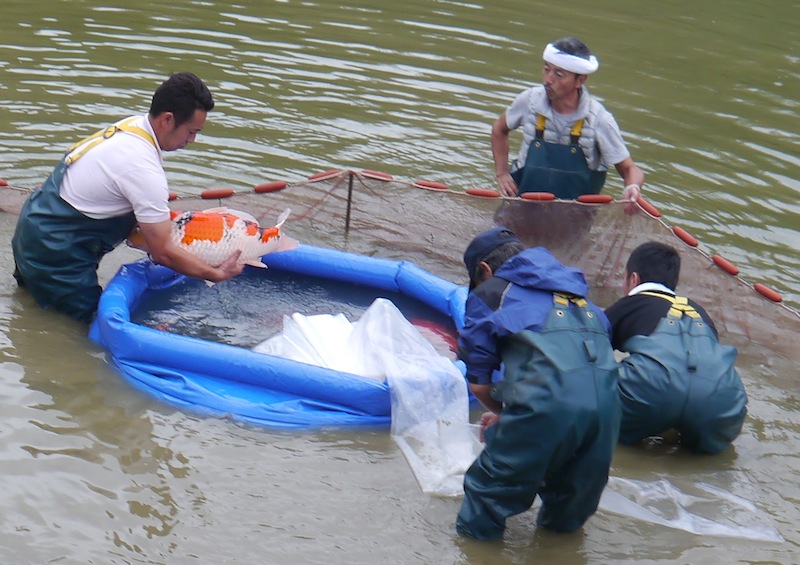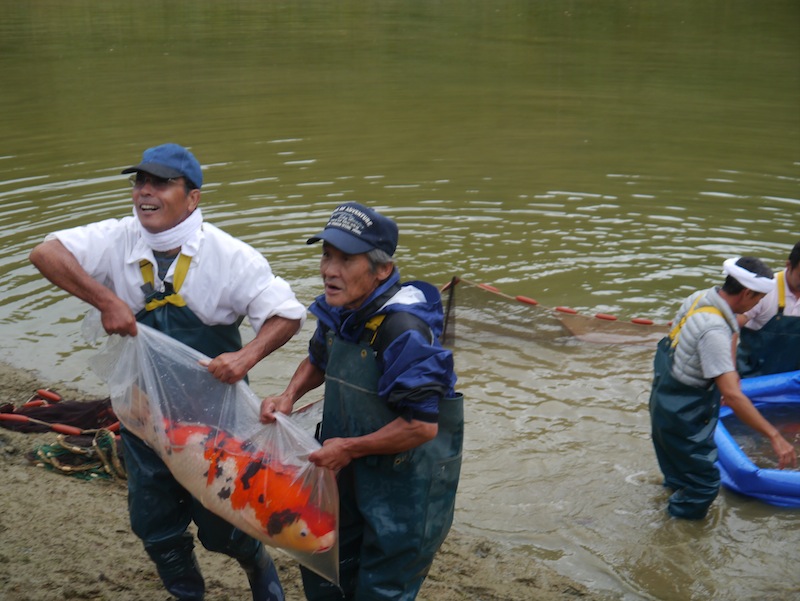 And continued…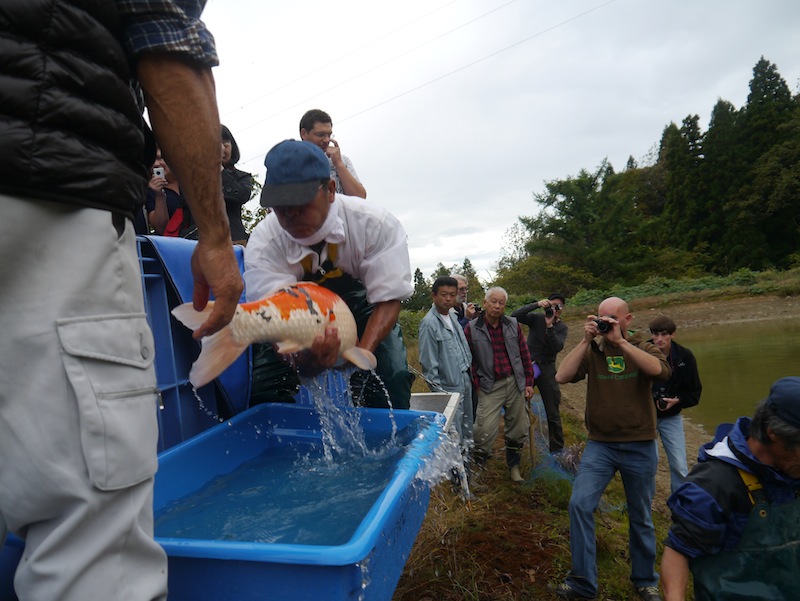 Whilst Toshiyuke smiled…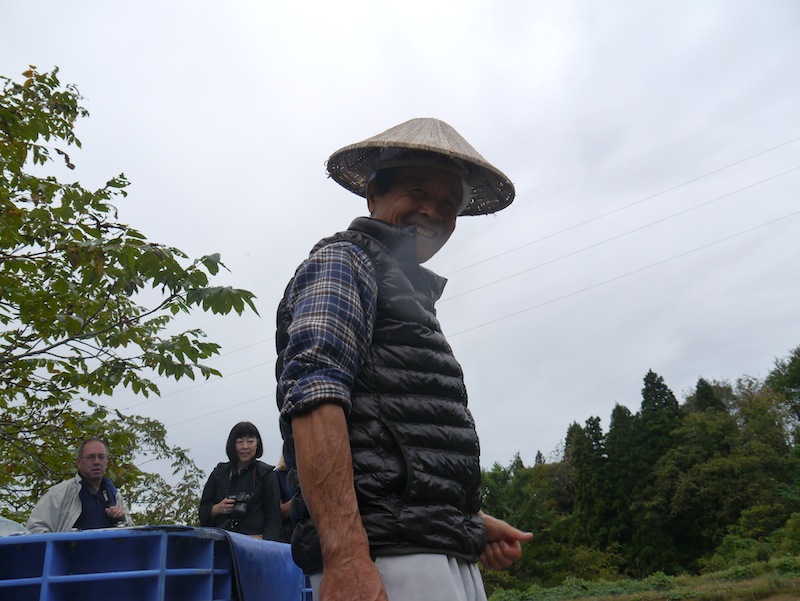 And Hilary found a new friend….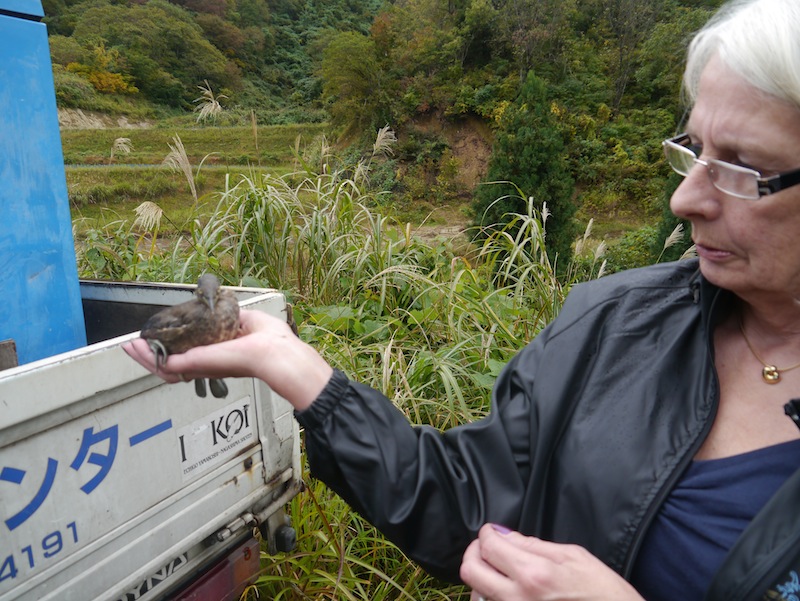 The final shot at the mud pond before returning the Koi into concrete ponds.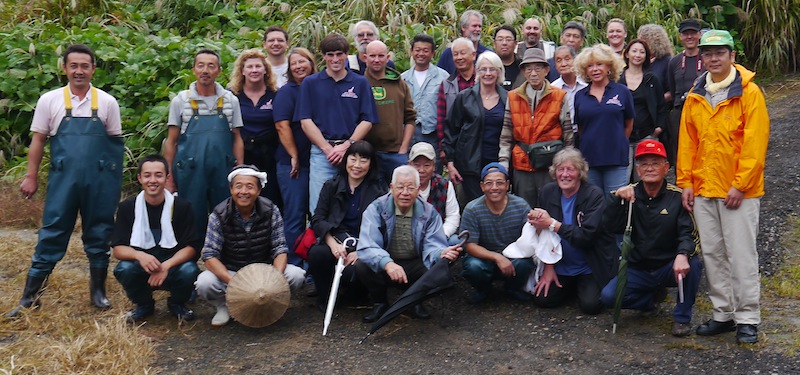 Back at the ranch……
Isao Nagashima – 'Baby Face' – Toshio's nephew.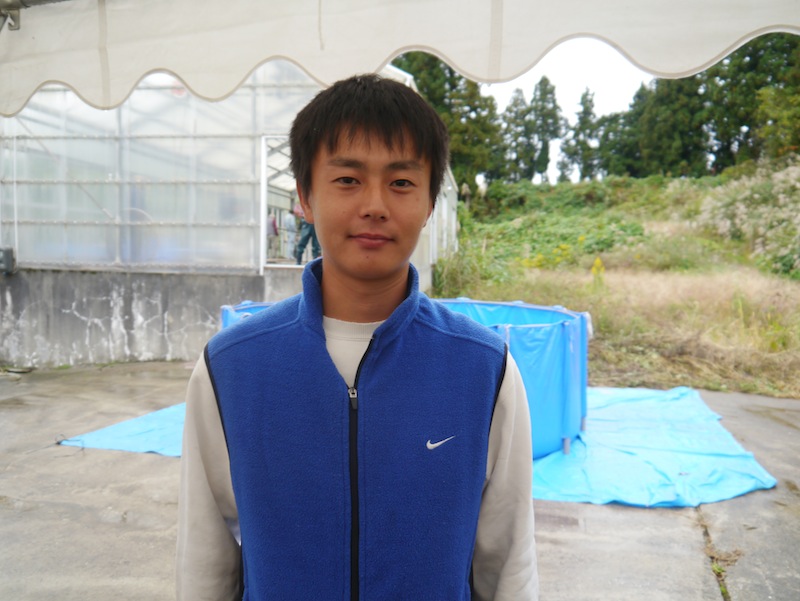 Marco asked for a discount if he bought the lot….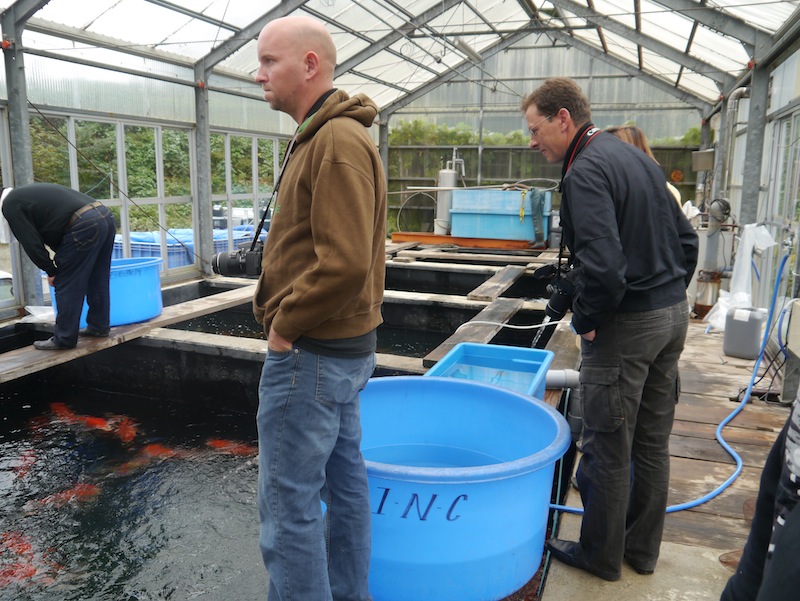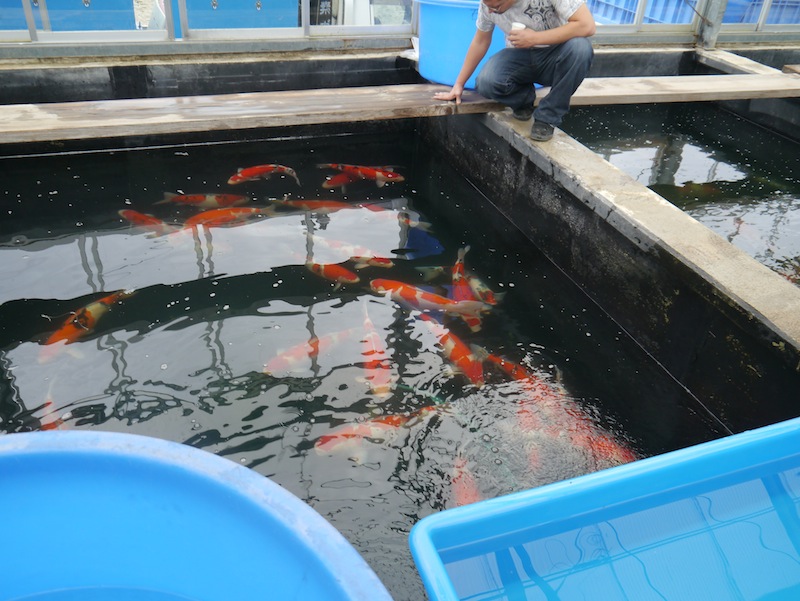 But Toshio didn't hear him – he was having lunch….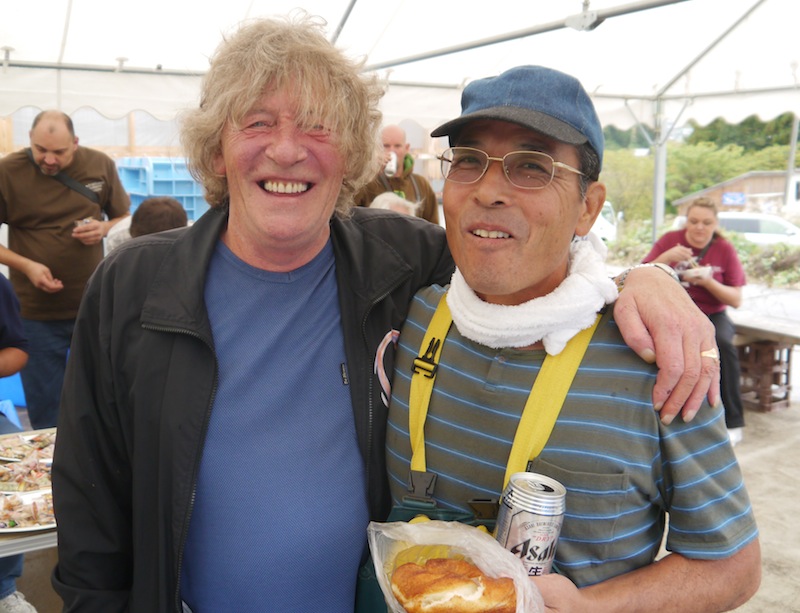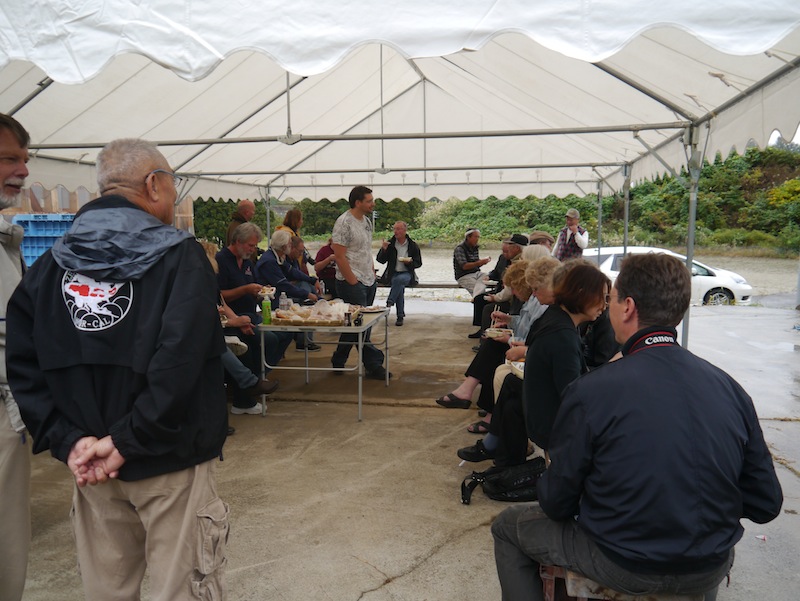 A perfect day….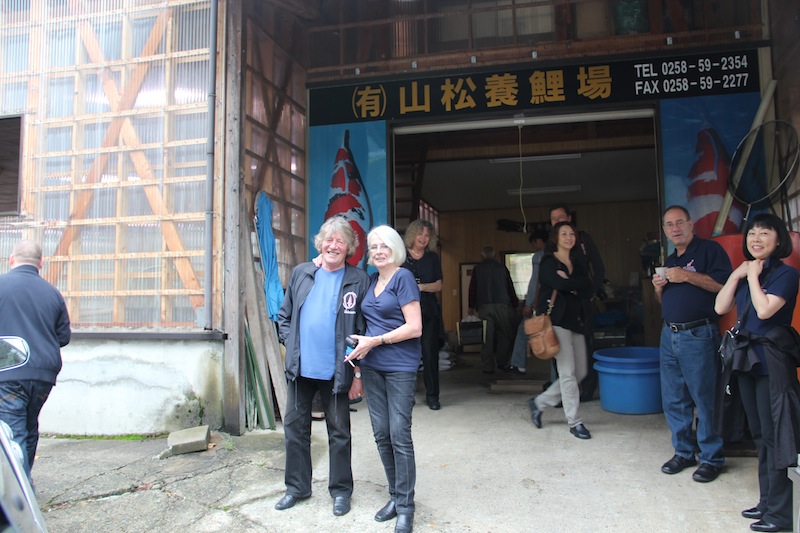 More to follow………