As the 2009 pond from start to finish was an irregular-shaped in-ground rock pond design, the system covered here will be a formal in-ground design to give another design option to those who may be considering this style of finish.
The owner of the system specified he needed the formal shape in order to tie in with his very formal house and surrounding gardens. He specified a perfect square pond with the 90-degree corners rounded off during the build. Furthermore, as the system is in a warm climate, he specified a pergola-type roof to protect the Koi in periods of intense sunshine.
The internal dimensions of the finished pond will hold a little over 11,000 UK gallons (50 tons) water and the pond base specified needs serious consideration here if it is to be serviced correctly by the bottom drains.
In view of this I have divided the base into four 8 feet by 8 feet squares as can be seen and positioned a diffuser bottom drain with a 15" diameter top in the centre of each square. The gap between underside of the drain tops and the pond base will be 0.5" and the base needs only a minor fall to the perimeter of each drain sump.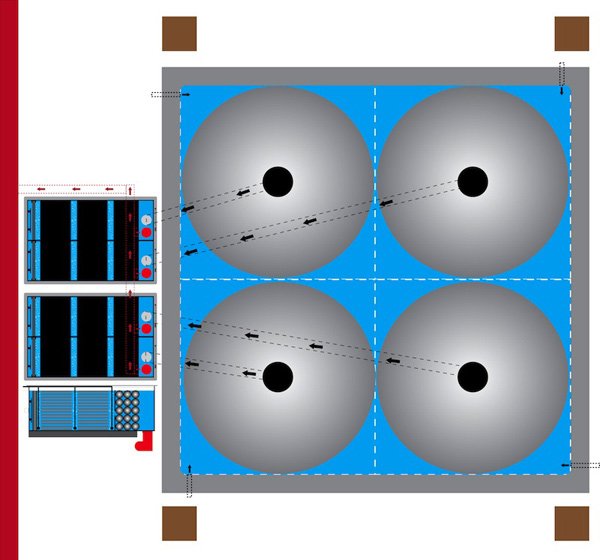 The four square blocks in brown represent the pillars for the pergola and the red line to the left is monsoon drain, which will take discharge and overflow water from the system.
The filter system will be two ready-made ERIC TWIN THREE units as shown which will return water to the four return lines shown at mid-water depth. Flow rates through each river will be approximately 1,100 gallons (5,000 litres) per hour turning the complete pond over once in 2.5 hours.
There will also be two surface skimmers powering the U/V system and returning water to the waterfall yet to be detailed.
30/12/09
This shows the house and the relationship to the pond, excavation started on this today.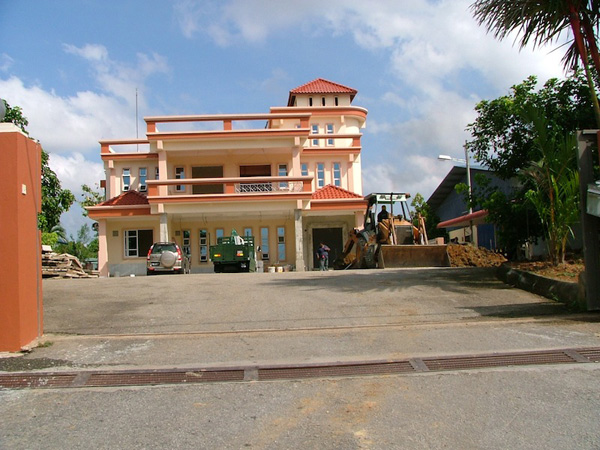 The monsoon drain is shown on the left as the excavated soil is transported away to another location on the land.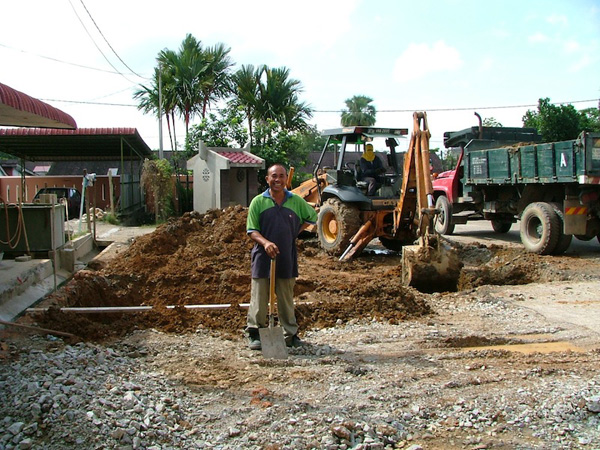 02/01/10
This shows the pond base excavated and compacted with the pergola supports already formed. The wall shuttering will be formed behind the timber edging.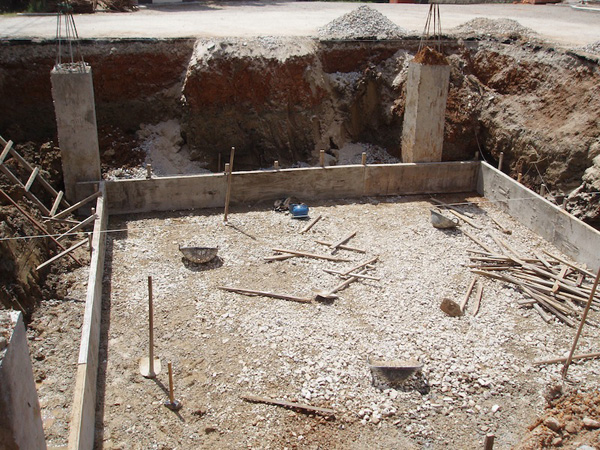 This gives a better idea of the pond in relationship to the house with the reinforcing mesh placed into position.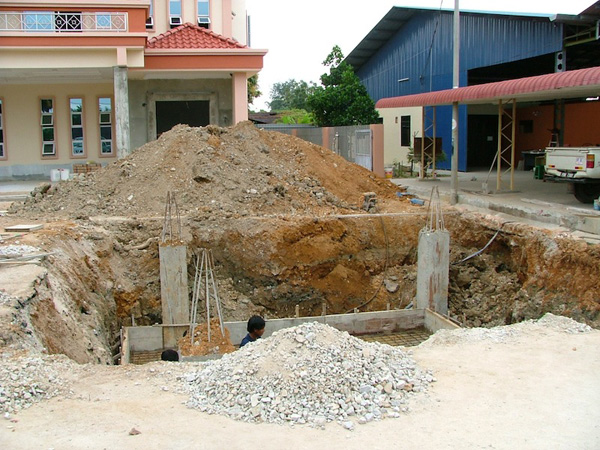 This shows the completed first base with reinforcing mesh positioned perfectly.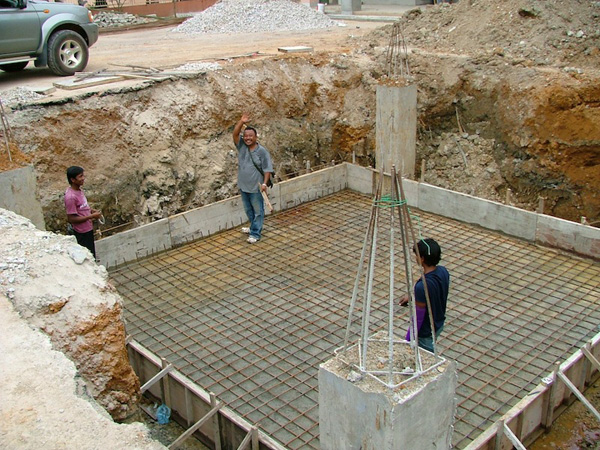 This shows the owner holding the design plan and his head builder at the end of the day's successful but hard labour.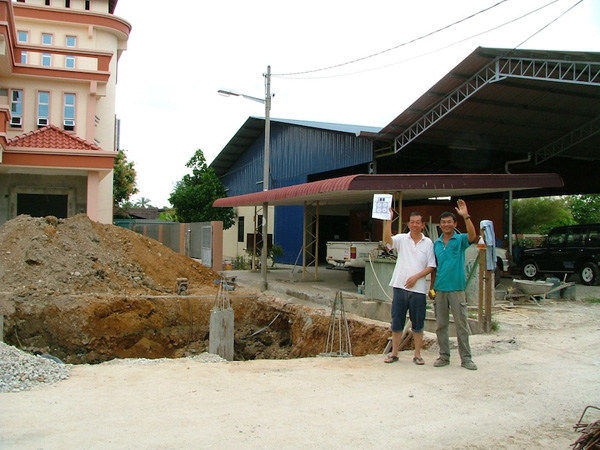 The filter systems, drains, skimmers and air pumps have all been transported by air from the UK and are being stored until installation is required.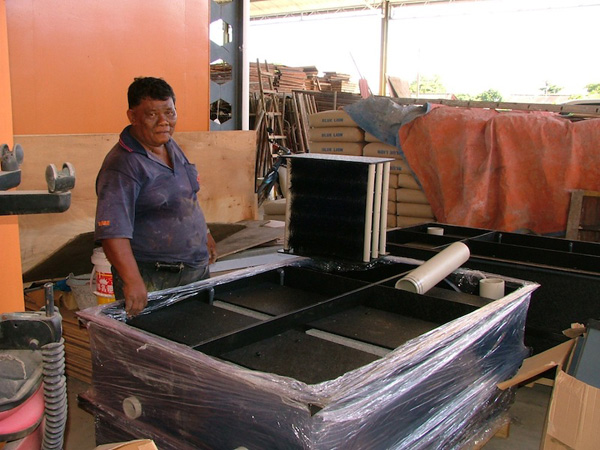 This looks like it could be a VERY speedy installation from start to finish!