Please read Part One first if you haven't already!
3/11/11
According to several breeders I spoke with, their sales this season are down again and this varied between 10 to 20% on last year. This does not surprise me as our foreign money is almost worthless in Japan today. There were certainly fewer overseas visitors than I can ever recall on the days we were there.
The truth of it all is reflected in the costs incurred in getting there and back, paying for hotels, car hire, rail travel plus food and drinks. A 15-day visit living moderately costs over £3,000.00 per person today and that's before a single Koi is bought and shipped.
The big problem in the UK is that the people who are looking to buy Koi have no concerns about the exchange rates the dealers have to face and they still expect to be able to purchase a reasonably nice 40cms nisai for £250.00 like they could 8 years ago.
As a result the dealers try to find Koi they can still retail for around £250.00 but in order to be able to do this they will have to buy Koi at less than half the price they were paying 8 years ago which means a drastic reduction in quality, only to find on their return that few wish to buy them!
It's true that some breeders lower their prices on certain grades of Koi but still all shipping and associated costs will have to be paid at the full price. I changed my sterling at Narita and got 111 Yen to £1.00 – a large beer costs 600 Yen!
Anyway, back to the blog…….
Seijuro's (Susuzei) new facility on the road from Jyunidaira village towards Koide.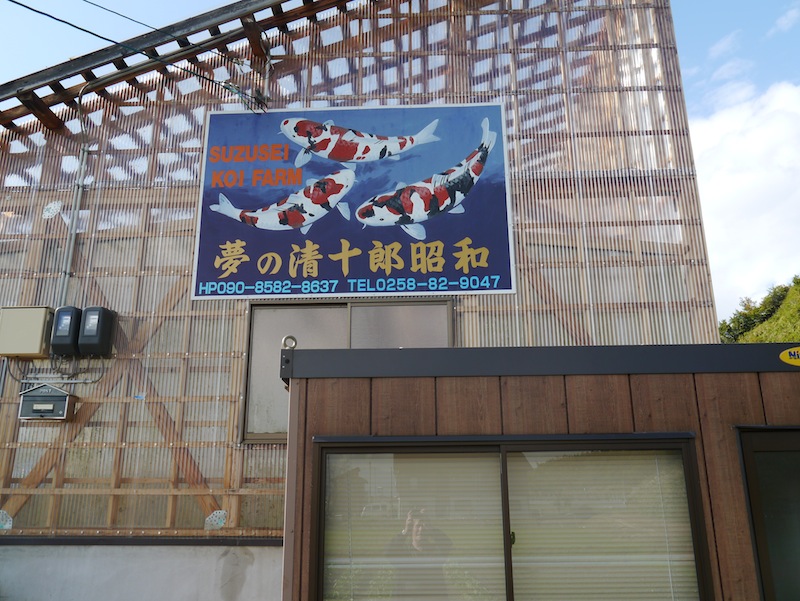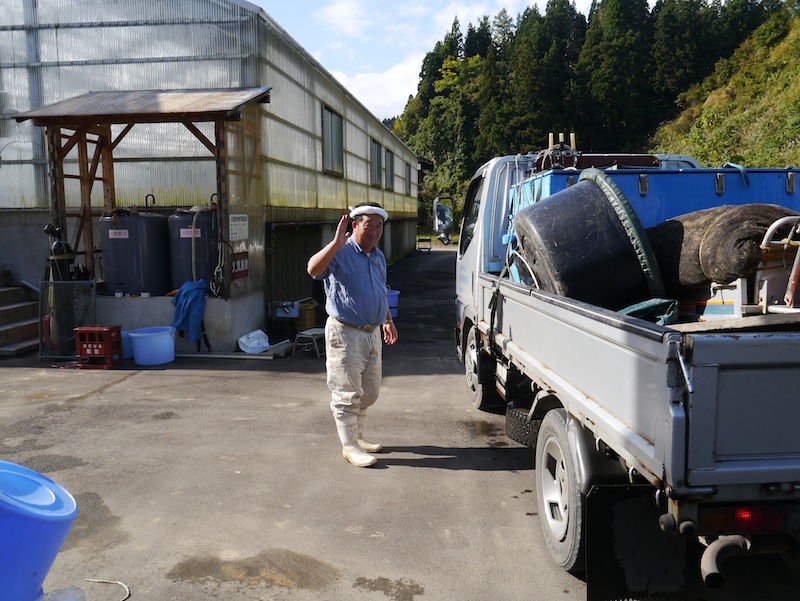 Marusyo in Yomogihira…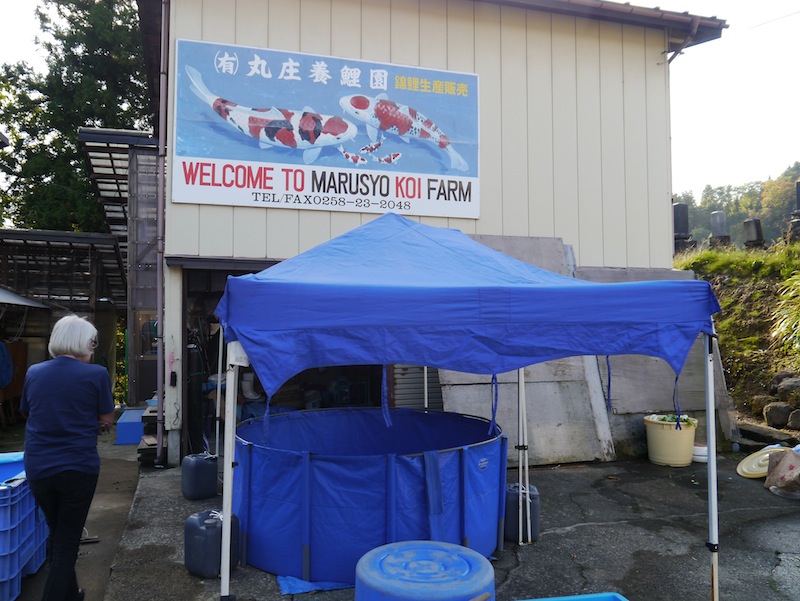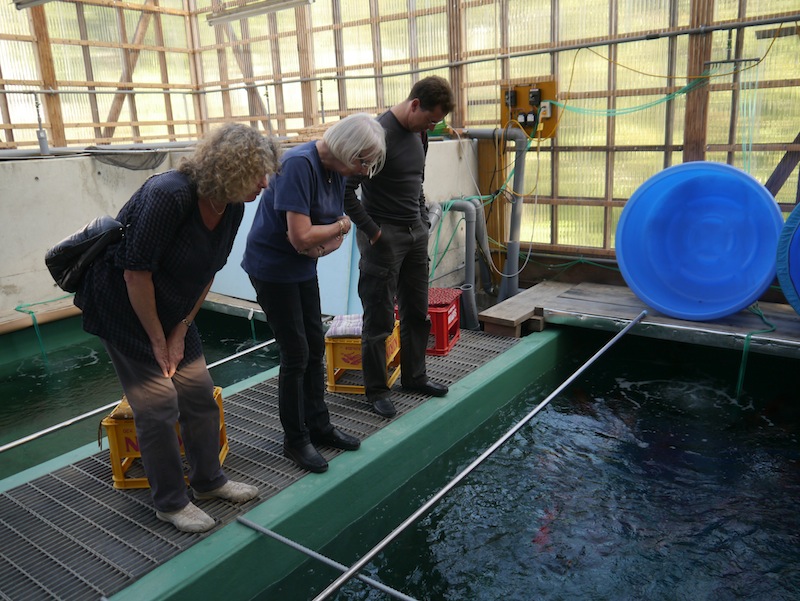 Some lovely Sadazo/SFF jumbo nisai Sanke from Makoto Tanaka.
Hilary liked these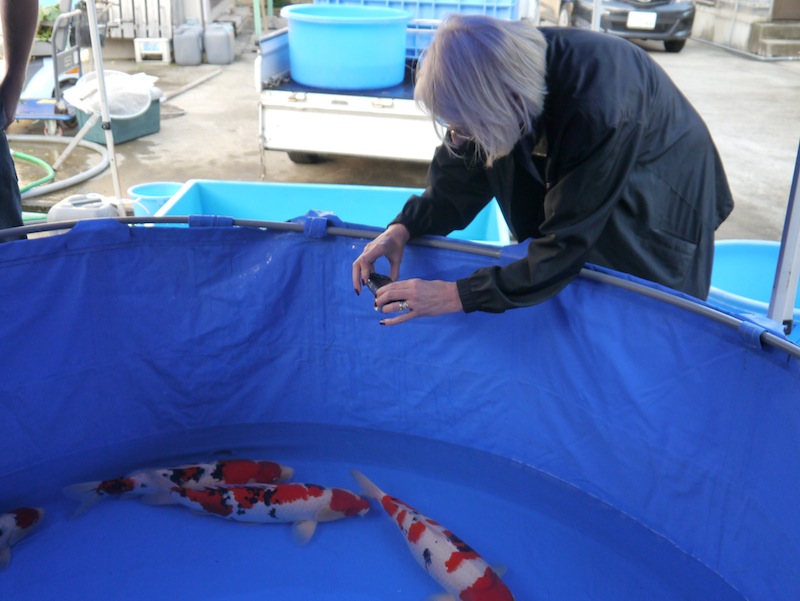 Lavish new NND facility near Ojiya.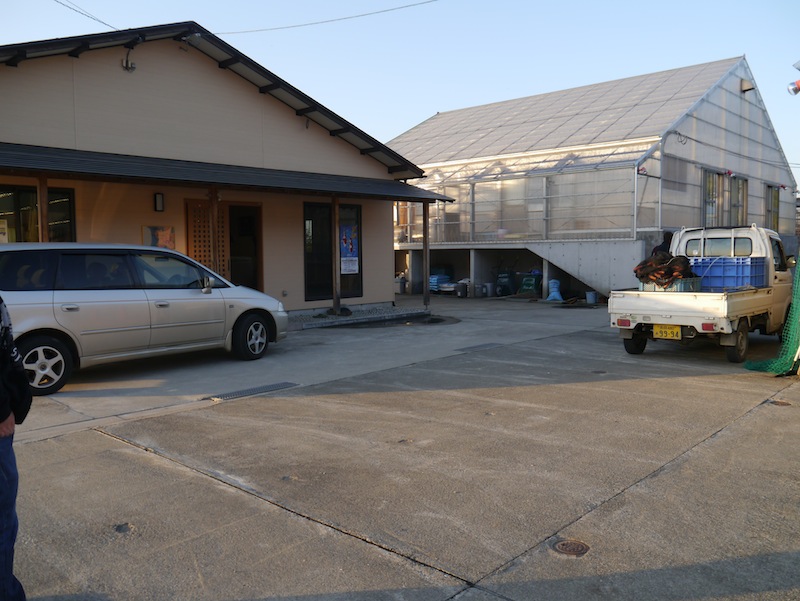 5-month old tosai tategoi Showa at 26cms!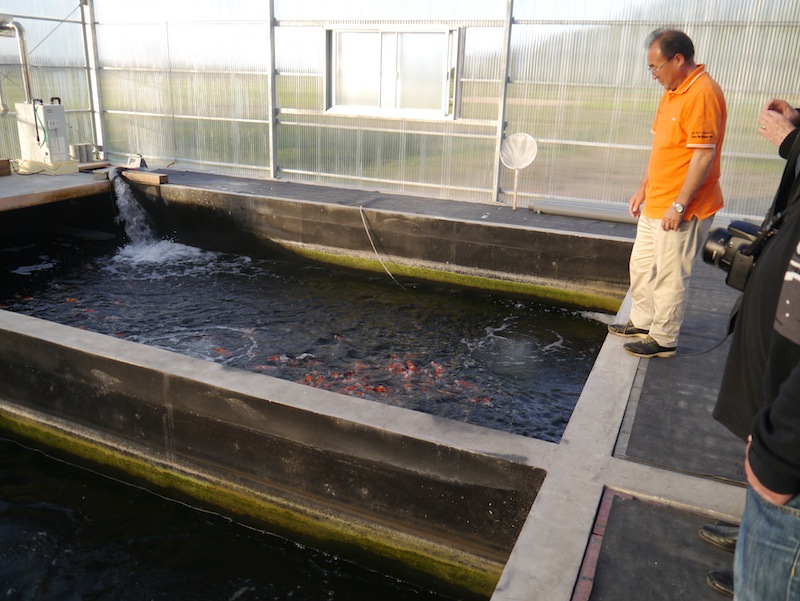 Reception area at NND.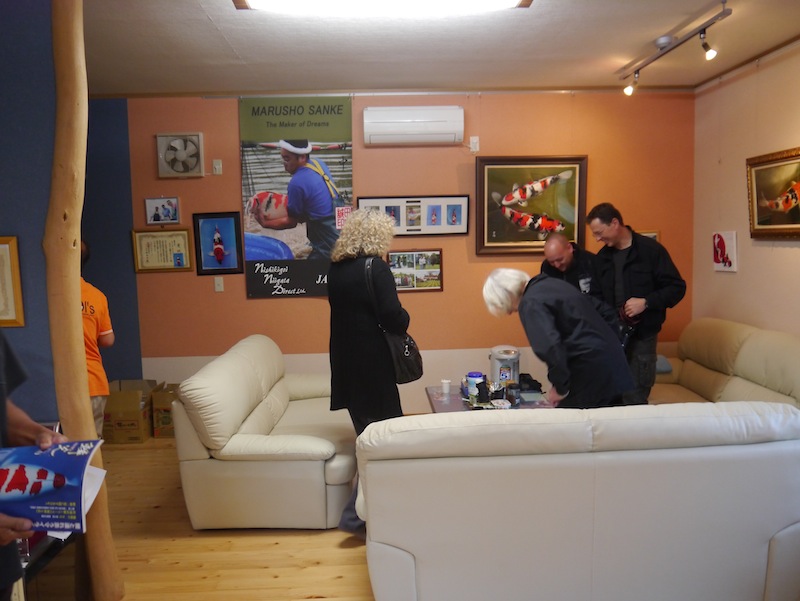 I took this 'lucky' photograph of Makoto Tanaka's father Shoji some years ago and presented him with it in the frame.
It is now displayed in the reception area at NND.
Shoji passed away two years ago but the family decided to have the photograph enlarged as a centrepiece at the funeral.
I'm a useless photographer but this one says it all….R.I.P. Shoji, the finest Koi salesman in Japan!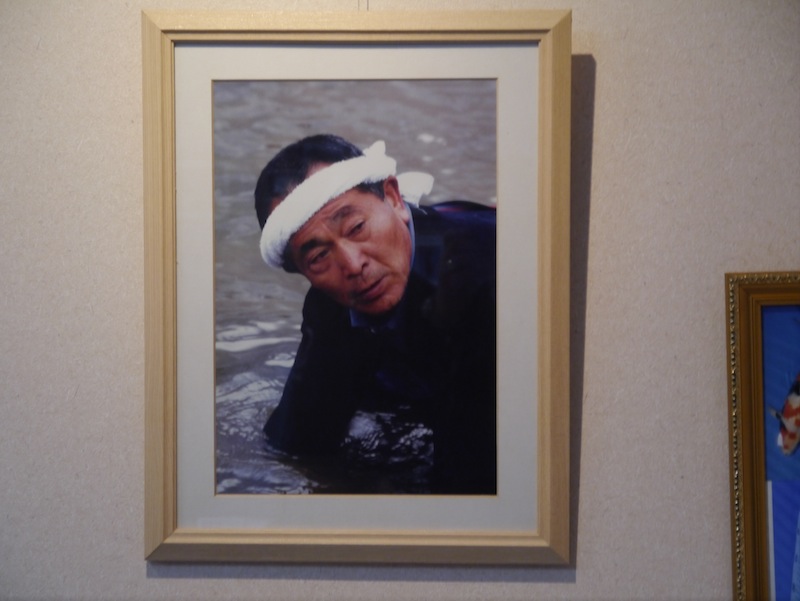 There's much more to say about NND but this will be covered in a separate article.
Hil and Suze – Banzai!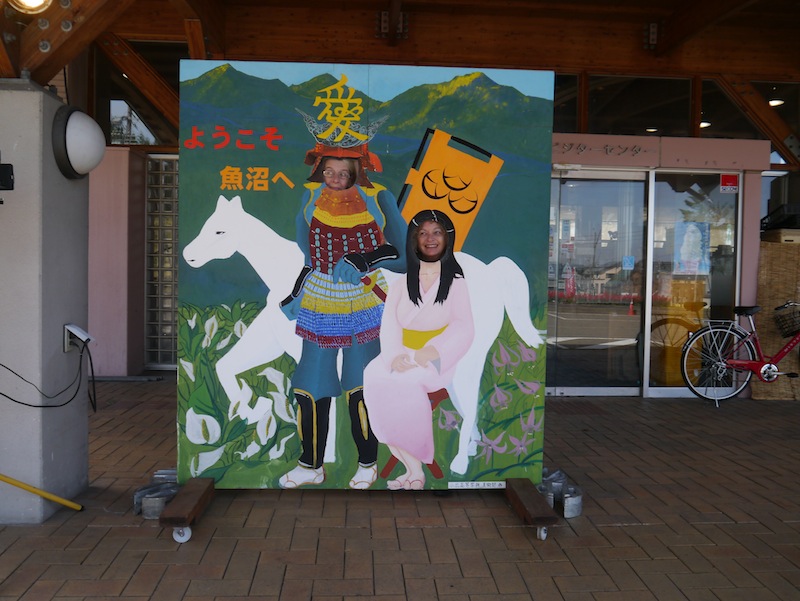 One of the guys who started it all – Yamaguchi san in Koide, a legend!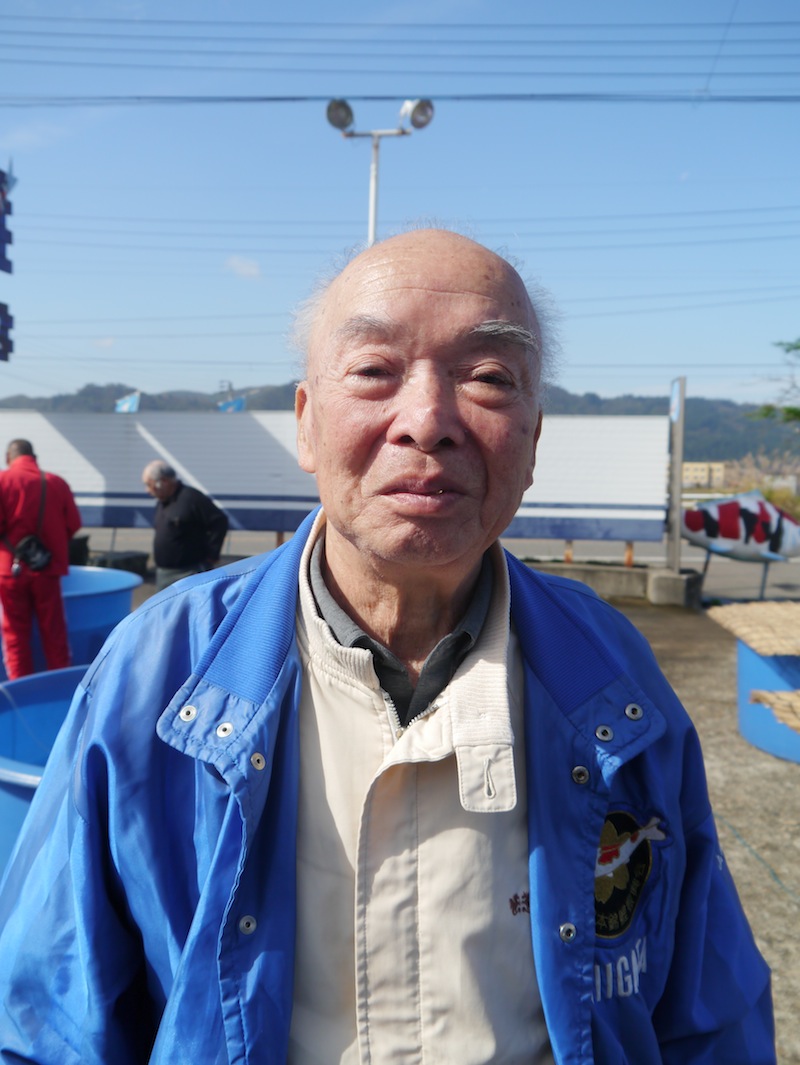 Entrance to the Nishikigoi Museum in Ojiya – a must for first-time Koi fans!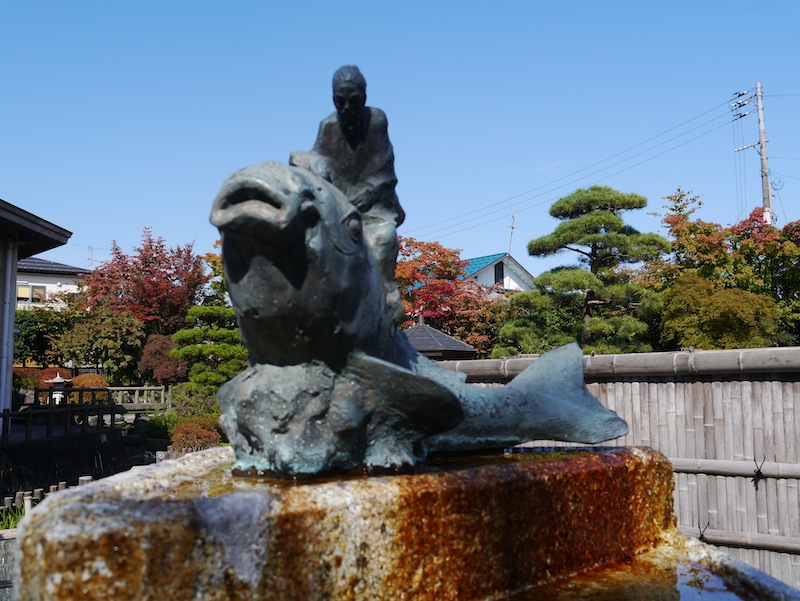 Ah, them there Koyas…..
Hikui everywhere – something MUST be done…….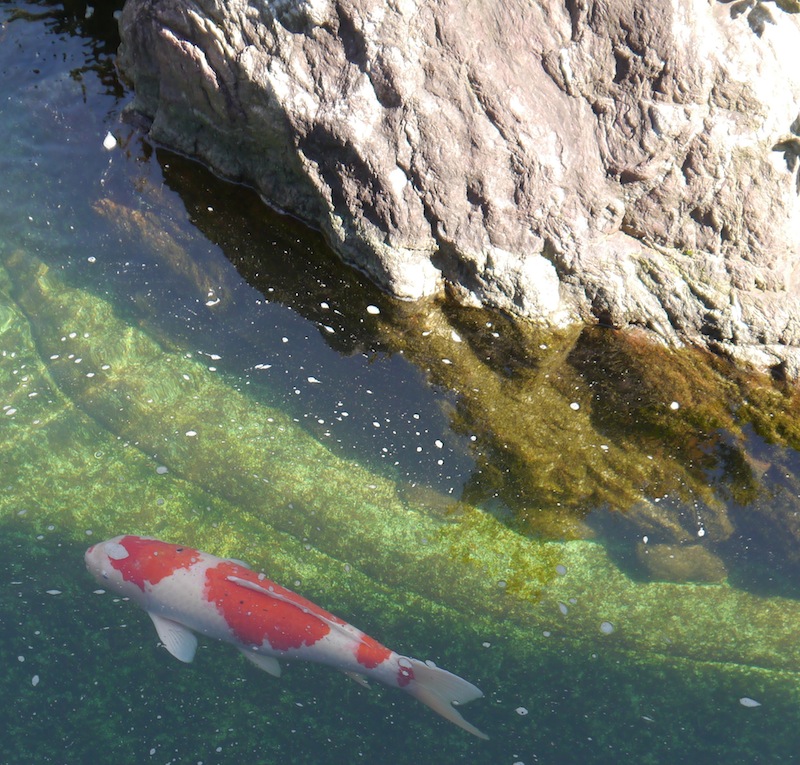 More to follow.