Blog 11/05/13.
Hi everyone, I'm posting an illustration that was made two years ago for my stands at Koi shows.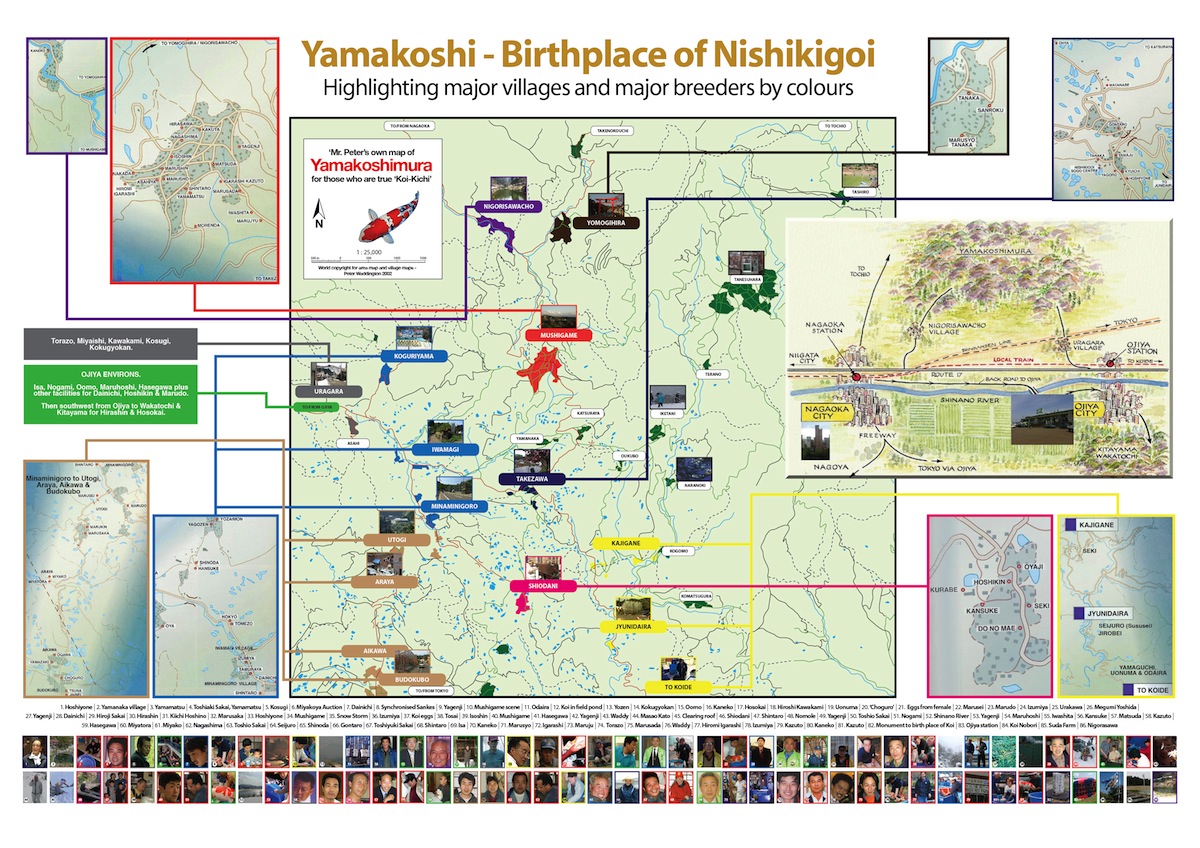 I had it made in acrylic, in 'A0' size and to see it properly this is the size it really needs to be viewed.
This diagram took many months of planning and once it was planned, my good friend Andy Wigglesworth took over and made it to be what it is.
This illustration is a complete one-off and if you look closely at it, you can see it outlines every major 'Koi village' in Yamakoshi.
If you follow the coloured lines it takes you into detailed village maps showing exactly where the Koi breeders are.
The tiny thumbnails below all have links to the villages and the after-effects of the Chuetsu earthquake make very little difference to the illustration.
I'll pass you over now to Andy Wigglesworth who will explain the finer details.
Waddy.
Hi, it's Andy here, if you would like a full size A0 print and signed by Peter, please get in touch with Peter, price will be quoted individually due postage costs and demand.
While every step has taken to ensure the quality of photographs in the illustration, some have been scanned from old photographs. (it was either this, or Peter had to draw a sketch)
It will be printed on 190gsm uncoated paper stock, unless you wish to increase the specification.
You can contact Peter either through email infilkoi@gmail.com or on facebook – https://www.facebook.com/peter.waddington.33
Andy Wigglesworth