Back to the 'pattern' & 'skin' aspects, there is no one alive who can predict with any honesty if any of these Koi will attain sizes that will take them over what I term as the 'small to larger' lengths (15cms and up to 79cms) – over that 79cms is what I term as 'Large Koi'.
By All-Japan Show standards 'Large Koi' are viewed by most as over 90cms although entry requirements to be considered for Supreme Champion from Go-Sanke entries is the 85cms mark.
As to 'Numbers' entered in Go-Sanke classes at the All-Japan Show that can compete for this award – how about 30 Koi maximum? That's all, and of those over 95cms – how about three? Please believe me, even by Japanese standards, Go-Sanke of this size are still few and far between!
This is finally the point where 'body' and 'frame' blows asunder the 'skin' 'pigmentation' and 'pattern' aspects vital in smaller Koi up to 79cms and these giants of astounding presence just appear at one show and sweep away the votes from the 100 or so judges.
One thing is certain; these specimens have never come up from the ranks of previous shows because they have never been seen before. Had they been entered at smaller sizes they would have hardly been given a second glance, dull skin, average pigmentation, less than average pattern etc. etc.
An equally 'surprised' breeder, who always had the feeling that his ugly duckling would attain true battleship proportions eventually, more often than not, enters these one-off 'surprises'. Most are wrong in their assumptions but a few succeed in producing a rare superstar where onlookers like myself wonder – 'Just exactly where in hell has this one appeared from'?
However, that is the All-Japan Show where only bona-fide Koi professionals are allowed to take part in the judging. For the amateur judges elsewhere, they will rarely face a situation with even one of these giants to assess. Even if they did, it would be at a major event where a possible two may be entered and so, for the majority of entries, 'pattern' still plays a major part in the overall assessments.
Back to my 60 Koi that average 50,000yen each, the last thing I consider is my 'average price' paid. Instead I look at the pond of 50 Koi and realise they have cost me 3,070,500yen plus UK expenses mentioned above but not yet taken into account – how about a guess at 600,000yen – I will not include VAT because I can claim that back on future sales. So now my true cost is 3,670,500yen.
A pen and paper is require here and a good camera, after the best part of an enjoyable day of deliberation and intense study I have a listing of Koi from number one to number fifty because these are now my Koi and I am now the Koi dealer. Number 1 is the best and number 50 is the worst – all the others take their exact places in-between and all are 'good' Koi.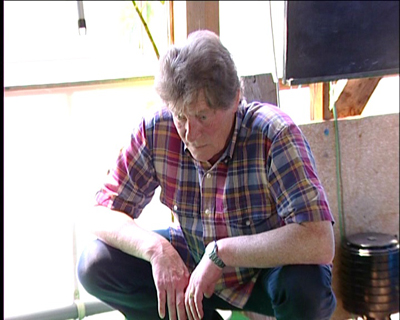 These Koi cannot possibly be found in aquatic centres or garden centres, they are not for pre-formed ponds; liner ponds; silly ponds and the suchlike of lash-ups and disasters. The Koi are for Koi keepers who have 'proper' ponds, they know what 'good' Koi look like and can appreciate the huge chasm of difference between the 'good' and the 'not so good' – see how the word 'kindness' still remains ringing loud in my terminology!
Then comes the fact that there are only 60 for sale in any given year in this example, not 'volume' sales by any stretch of the imagination. Nor does it require a large display pond with the associated running costs and nor does it require staff costs to sell them.
Should one advertise these with pictures and prices in expensive glossy 'Specialist Koi Magazines' in order to generate business after first stumping up the £800.00 or so? One can be certain that this will be met with comments from some of their readership to say 'Have you heard how much he's asking for 9" Koi? The man's mad, it's a Rip-Off' etc. etc. On second thoughts it's best to give this avenue of promotion a very wide berth.
From experience from over many years, the first Koi to sell before all the rest will be the best one as usual then the next best and so on. The last 10 will probably be sold for my actual buying price of 61,117yen plus VAT after first taking into account sales of the very best ones.
And what of my sales prices of the best ones? How do you, dear reader, value these rarities that are impossible to find and purchase elsewhere in the world?
True, you could possibly get to that same breeder a day before me and select two or three before I get there. Most probably you would be quoted 250,000 to 300,000yen each for these three Koi before shipping and travel/accommodation expenses based on the above options given. If you also have the required ability, you could probably select the top three that the breeder has made a genuine mistake in his tategoi/tateshita selections and you could end up with three genuine high quality tategoi – again, if your eye is up to the mark.
By my reckoning you could land these with all expenses paid and inclusive of UK VAT on arrival for around – let me see – 1,615,000yen at a fair estimate.
As to my landed price of 3,670,500yen, in spring 2005 this meant £15,958.00 without VAT.
In spring 2009, 3,670,500yen meant £26,218.00 without VAT but we must also remember to take into account the huge increases in utility charges for electricity, gas, water plus increases in other UK commodities since then like petrol/diesel and business rates etc.
So, at the end of it all, what is a fair price to pay today in the UK for a 20cms Japanese-bred Koi of truly 'good' class based on the assumption that they are available to purchase somewhere in the UK in the first place?
In the example above where three such Koi could be purchased direct from the breeder at a total of 1,615,000yen – this computes to £11,535.00 providing you also bear in mind that ALL transportation and shipping risks are yours.
Unless I am mistaken this 'averages out' at £3,845.00 per Koi but, once again…..there is a best…….and also a worst!
Finally, to return to the purchase of the entire 3,500 which has been reduced to 2,000 Koi before shipment averaging 2,313yen but by adding UK costs let's estimate an average buying price of 2,650yen without VAT which is reclaimable – this is a cost of £19.00 each 'average' as near as makes no difference. 2,000 Koi are not inexpensive to accommodate and there will be staff costs to be met if they are to be monitored and kept in perfect condition.